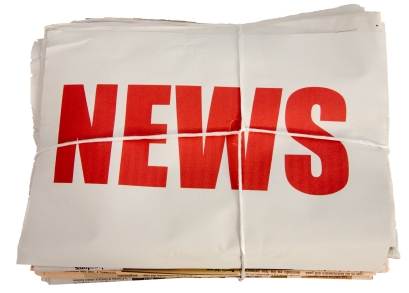 In his report to the Carroll County Airport Commission Oct. 20, Manager Michael Pfeifer said that 15 Cessna Skywagon 180s and 185s visited CCA during the weekend of Oct. 8 as part of a weekend tour of Northwest Arkansas. Pfeifer said 32 attendees spent three nights in Eureka Springs, had breakfast at CCA on Saturday, took off for three other small airports and concluded their flight around the area with an organized fly-over of downtown Eureka Springs Saturday afternoon.
Pfeifer presented a letter from Rusty Knox, Regional Director of the 180/185 Skywagon Club, in which Knox stated, "I was the last plane to depart and had a left brake issue as I entered the departure end of the runway. Michael [Pfeifer], perceiving the problem, found a local pilot who was able to recharge my wheel cylinder and get us gone. Seldom do we get this level of support from a host airport. Carroll County has certainly earned a spot on our rotation of locations for fly-ins."
Knox also mentioned his group enjoyed the breakfast.
More news from the manager
Pfeifer reported he sold 1982 gallons of fuel during September for $7182.

Commissioner Dave Teigen donated an airplane ride around the area as part of the Berryville Chamber of Commerce's silent auction.

Pfeifer and commissioner Morris Pate attended the Arkansas Airport Operators Association conference in Eureka Springs Oct. 15-17.

So far, 16 Friends of CCA T-shirts have sold for a profit of $240. They are available at the airport.
Engineer's report
Consultant Dan Clinton said a pre-construction meeting on the taxiway project would occur soon. Hutchens Construction is working on another project in the area but will send a crew over to mill the space first, let it weather a bit and then return to put down the pavement.
Clinton added to the Capital Improvement Plan replacing the REILs (runway end identifier light) and PAPIs (precision approach path indicator). The project will not only replace but upgrade them with newer technology and put all of them on one lighting system.
He will also turn in a grant by the end of the month for improvements on the 60×60 hangar on the south part of the property.
Fleet upgrade
Pate noted word is out among pilots CCA has courtesy cars available, and some were borrowed during the recent AAOA conference. His idea was to pursue local dealers for a donation or loan of a new or at least dependable vehicle to replace one they will remove from the fleet.
The donated vehicle could have signage identifying who donated it. Pate said he already asked one local dealer once, and he was not told no.
"It's amazing what folks will do if you ask them," he commented.
Commissioner Sandy Martin observed the dealer could write off the donation as a marketing expense.
Pate said he would start with someone he knows. "If we ask six [dealers], we might get one [donation]," he remarked.
Fire suppression vehicle
Pate also mentioned CCA is in line to get city water, but no one knows when. In the meantime, they are vulnerable if a wildfire swept through the area. He said it took the volunteer firefighters 30 minutes to respond to a vehicle fire on the property in the past, and since the wells at the airport are limited, the only water available would be what the responders bring with them.
He suggested they pursue getting a pickup with two tanks and a pump or a tanker truck stationed at CCA. Teigen stated CCA could even house a fire department substation.
Commissioners voted to authorize Pate to pursue his idea.
Budget season
Martin stated they must submit their budget request to the Quorum Court as soon as possible. She mentioned their allotment from the county was reduced from $60,000 in 2016 to $40,000 in 2017, which prompted CCA to reduce its debt reduction schedule by half. Martin said they must provide strong justification the county airport needs adequate support. Pfeifer said, for instance, some of the sheet metal roofs on the hangars are rusting and should be repaired and the mower has made it this long but "could blow at any time." Also the card reader at the fuel pump is antiquated and will have to be upgraded at some point.
Commissioners agreed to submit a request for $60,000 in the 2018 county budget.
Next meeting will be Friday, Nov. 17, at 12 p.m.