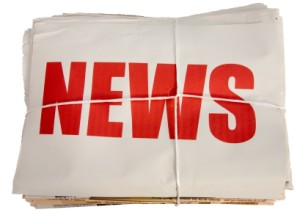 At its Jan. 17 meeting the Historic District approved allowing the Transit Department to add solar panels to two of its sites. One application called for adding 22 panels to the back ridge of the roof of the Transit Office at 137 W. Van Buren. Director Ken Smith also plans to add 44 panels to the roof of the maintenance facility at the same address. None of the panels on either building will be visible from the street.
The second application called for adding 22 panels to the roof of the Park and Ride Visitor Center at 177 S. Main. Panels will be mounted on the roof on the left side of the building and will be visible from the parking lot because the back of the building, according to the application, "is not optimal for sunlight."
City Economic Development Director Glenna Booth said the project was paid for by federal funds.
The commission also approved construction of a 22×17-ft. two-level addition to the rear of the house at 9 Kingshighway.
Commissioners approved these two items on the Consent Agenda:
22 Spring – replace sign

63 Spring – new signs
Consent Agenda items are Level I applications the City Preservation Officer believes to be in accordance with the design guidelines.
There were no Administrative Approvals.
Chair Steve Holifield announced commissioner Dee Bright had been recognized as the 2018 Main Street Hero Award recipient by Main Street Arkansas. Bright said the announcement came at the Arkansas Municipal League Conference in Fort Smith on Jan. 10. Several awards whose winners had already been published were given during the evening, but Bright said the winner of this award had not been announced yet, "and I was shocked when they called my name." The award recognizes considerable work with the Preservation Society and other projects for the city, including the annual Tour of Homes.
Holifield also said commissioner Susie Allen had resigned because of family obligations, which leaves three vacant seats on the commission. Anyone interested in serving should announce that interest at City Hall.
Next meeting will be Wednesday, Feb. 7, at 6 p.m.