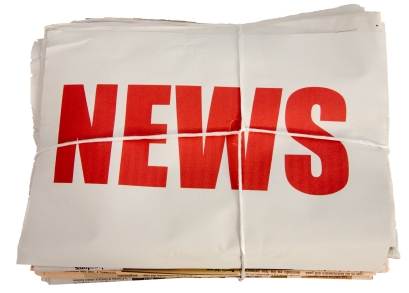 This past weekend there was a lot of tourist traffic in town, including many vehicles with out-of-state license plates. Eureka Springs Mayor Butch Berry said it's hard to estimate the number of visitors, but parking lots indicated that vacationers are coming back.
Berry has been under pressure to make wearing masks mandatory, much like the ordinance Fayetteville city council passed. Gov. Asa Hutchinson says local governments should not impose rules that are stronger than state guidelines, but that he doesn't intend to penalize Fayetteville.
"I don't see how a mask law can be legally enforced in the state of Arkansas," Berry said. "I support the importance of wearing a mask for everyone who cannot maintain separation or has to be in close contact with other people."
Mike Seals, acting volunteer executive director of the Eureka Springs Chamber of Commerce, said that tourist inquiries at the Chamber for the past month have been steady and strong. People have been asking what is open and about the guidelines and restrictions.
"We have had a steady group of people wanting to come to town largely because they want to get out and do something," Seals said. "Business has been strong for the past four weeks. Overall, compliance to the restrictions and guidelines has been good. Most of the tourists want to know when they are required to wear masks and other guidelines regarding social distancing. They seem to be understanding and compliant in a general sense."
Some businesses have reported difficulties with customers who are rude when asked to put on a mask before coming into a shop or eating at a restaurant. One restaurant said it was even considering hiring a security guard to stand outside to deal with visitors who refuse to wear masks. The masks required by the state at restaurants can be taken off once food or drink are served.
Despite scientific evidence of their effectiveness, some people don't think masks are necessary or helpful to prevent the spread of the coronavirus. There are complaints that the masks are hot and uncomfortable. But recent experience at a local restaurant indicates masks can help prevent spread of the virus.
Aquarius Taqueria and Local Flavor Café closed after an Aquarius kitchen worker from Berryville tested positive for Covid-19 after coming to work June 5 and being sent home because she wasn't feeling well. A second worker who carpooled with her also tested positive. Owners Britt and Connie Evans said they closed both restaurants to have everyone tested. None of the other kitchen workers has tested positive.
Connie said the kitchen at Aquarius is tiny, but everyone wore masks and was protected.
"That means masks work!" Connie said. "The two who were positive carpooled together, and I'm assuming only wore their masks when they got to work."
The Evanses are re-evaluating when to reopen, and plan to initially open with curbside pickup only.
Jack Moyer, general manager of the Crescent and Basin Park hotels, said they are returning to about 80 percent of the revenue from previous summers.
"Our employee team is 100 percent in masks and follows protocols without exception as we have since we reopened," Moyer said. "We provide free masks to visitors. We are glad they may be using them. Inside, we have seen compliance at outlets and a mild uptick otherwise."
There was concern about a potential Covid-19 case at the Carroll County Correction Facility in Berryville, but Chief Deputy Major Jerry Williams wrote in an email on June 22 that no inmates at the detention center have tested positive for Covid-19 since a prisoner who did test positive was released to the Arkansas Dept. of Corrections – Cummins Unit last month.