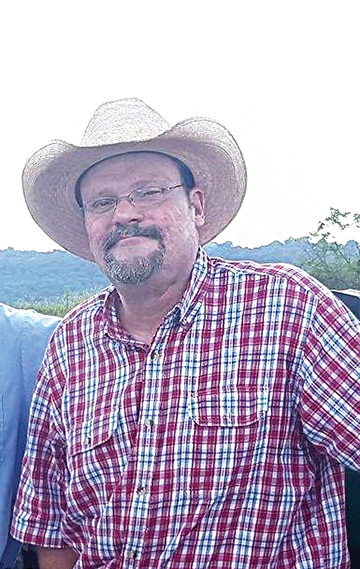 Tommy Earnest Alstatt of Berryville, Ark., was born June 30, 1957 in San Antonio, Texas, son of Eugene and Viola (Wolfshohl) Altstatt. He departed this life Monday, January 15, 2018 in Springfield, Mo., at age 60. 
Tommy proudly served his county in the United States Air Force. He was a retired law enforcement Lieutenant where he served for over 20 years between Carroll and Madison County. After retirement he started his own business where he developed nutritional formula feed for animals. He was a thirty-second degree Mason and was member of the Ashley #66 Masonic Lodge. Tommy truly loved spending time with his family and friends and will be missed by all those who knew him.
He is survived by his four children, daughter, Isabella Grace Altstatt of Willard, Mo; daughter, Crystal Vance of Green Forest; son, Rusty Altstatt and wife, Virginia of Huntsville; son, Anthony Altstatt and wife, Katie of Eureka Springs; mother, Viola Altstatt of Berryville; sister, Judi Allen and husband, Curtis, of McKinney, Texas; sister, Geanie Cozens and husband, Larry of Gentry, Ark.; brother, Bobby Altstatt of Athens, Tenn.; four grandchildren, numerous nieces, nephews, other relatives, friends and loved ones.
He is preceded in death by his father, Eugene Altstatt and son, Kelley Altstatt
Funeral service was Saturday, Jan. 20, 2018 at the Charles M. Nelson Memorial Chapel with Brother Wayne Rainwater and David Clark officiating. Interment followed the service in the Berryville Memorial Park Cemetery under the direction of Nelson Funeral Service. Online condolences may be sent to the family at nelsonfuneral.com. © Nelson Funeral Service, Inc. 2018