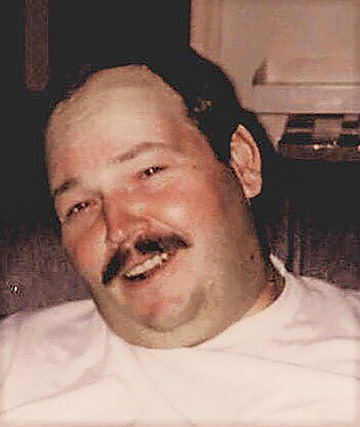 Todd Leo Jordan passed away at his home in Holiday Island, Ark., on Sept. 20, 2018. He was born to Leo C. Jordan and Geneva A. Jordan on Jan. 23, 1964.
Todd's work ethic began at the early age of 13. He graduated from Big Walnut High School and continued on to Ohio State University pursuing various course studies. He managed a service station and then was a heavy equipment operator for two prominent excavating companies. Todd was always the first one on and last one off the job site. He was the one who always carried extra t-shirts to give to co-workers when they got wet in the rain.
Todd moved to the Eureka Springs area in March 2014, and he loved the community and the people here. He enjoyed being outdoors fishing, boating, and barbecuing with his friends and family. He had a gift of conversation and reached out in compassion to people less fortunate. Todd had his own special way of giving his family and friends unique gifts… treasured memories. He made people smile inside and out with his sense of humor, and was also a good caregiver.
Todd is survived by his sister Trudy Jordan McClaskey of Ohio, cousins Wayne and Mark Williams of Arkansas, Nancy Brocker of Ohio and Gary Hempleman of Texas. He was preceded in death by his father, Leo C. Jordan, on October 13, 1996 and his mother, Geneva A. Jordan, on August 9, 2015.
Funeral service was Sept. 27, 2018, at Nelson's Chapel of the Springs in Eureka Springs, Arkansas. Arrangements were under the direction of Nelson Funeral Service. Online condolences may be sent to the family at nelsonfuneral.com. © Nelson Funeral Service, Inc. 2018