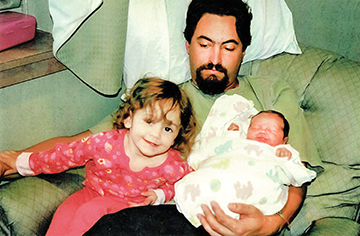 Morgan Kelley departed this world peacefully on July 30 surrounded by his family.
A man of many extraordinary talents, he is most remembered as making the "world's best Fettuccini Alfredo," being an avid outdoorsman who loved to fish, a talented carpenter, an exceptional bass player and a loving husband and son.
But most of all he is remembered for being a wonderful daddy, and it's the job he did best.
He is survived by his wife, Ericka Lynne Cagle-Kelley, his mother Denise Ryan, sister Cara Ercolino, children Elizabeth, Gavin, Ana, Bricen and Brett, and the mothers of his children, Karen Kelley and Terran Martinez.
He is missed by so many family and friends.
A Celebration of Life will be held at Chelsea's Corner on August 18, starting at 2 p.m. All are welcome.
A benefit fund has been set up for his children at Arvest Bank under the name Denise Ryan-Cotton.