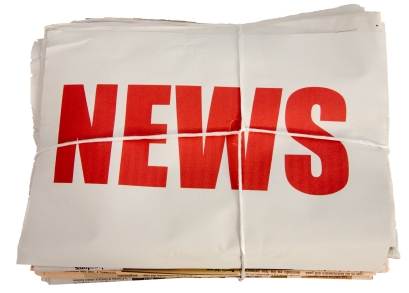 Becky Gillette – As a no-kill animal shelter, the Good Shepherd Humane Society is challenged when it comes to adopting out some of the less adorable dogs. Some may be large, intimidating, and bark so much when someone comes up to their cage that it puts off would-be adopters.
That's why a new program to teach the staff how to work with difficult-to-adopt dogs is generating a lot of excitement.
"We've contracted on a temporary basis with the local president of the Ozark Animal Alliance, Rachel Brix, CPDT-KA [Certified Professional Dog Trainer], to help train our dog techs at the shelter," Troy Johnson, president of the GSHS board said. "Running a no-kill shelter is especially difficult and we've taken this step to address some issues of the longer term doggy guests at Good Shepherd so we can find them homes."
            Johnson said some benefits are:
Training the staff to work with the dogs improves quality of life for the dogs while at the shelter.

It encourages positive interaction between people and dogs.

It establishes a consistent way of training/working with the dogs to reinforce good manners and behavior.

Training provides the dogs not only with physical exercise but also mental stimulation. It helps them to be less stressed while at the shelter.

The program enables skills to be passed along to adoptive families to help dogs acclimate more quickly into homes. Most dogs are surrendered/returned due to behavioral problems. Training lessens these odds.
"Our three young dog techs are having a blast, as are the doggies," Johnson said. He said they also hope to have volunteers join the program to be oriented to work with dogs in the same way to help reinforce training.
"We're focusing on some of our long-term animals that have been in the shelter," Jay Fusaro, board vice-president said. "We are training them in order to show the public that they are very adoptable. They are social, they absolutely can be trained, and they would make good pets.
"Our trainer will help them be calmer and submissive in their cage so they don't seem so intimidating. And it is really important that they be stimulated not just physically, but mentally. Even though we have staff, the volunteers and board members who walk them and use structured training to mentally stimulate is really important."
Physical activity also stimulates them mentally. The dog shelter recently had someone donate agility training equipment, and being taught and rewarded for performing tasks is motivating to the dogs.
But can you really teach an old dog new tricks? Absolutely. Anyone who has watched Cesar Millan, the Dog Whisperer, knows that. "He is a professional dog trainer with a show on National Geographic," Fusaro said. "He will take any dog and show they can be trained to be reliable."
The purpose of the program isn't to empty out and adopt all the dogs, but it is about increasing their turnover.
"We are always roughly going to have thirty-five dogs on hand because we have a waiting list," Fusaro said. "The plan isn't about getting dogs down from thirty-five to ten, but about pushing more dogs through the system so we can get them adopted. It is about improving the quality of life when they are here and getting them out to good homes as soon as possible so we can take in other animals."
The Good Shepherd Humane Society takes in animals from animal control officers in Eureka Springs, Berryville, Alpena and Green Forest. Fusaro said the more homes they find for dogs, the more they can take in at the shelter, and the fewer dogs that will be euthanized by the cities.
In 2015 Good Shepherd adopted out 660 dogs and cats.
"That is a huge number," Fusaro said. "The average stay of an animal here is only 34 days, which I think is really good. We are under new management and are making a lot of good strides. We have seven new board members and we have new staff. We're doing things to really try and improve the quality of life for the animals under our care."
Average cost of keeping an animal for the 34 days is $360.53, which includes a wellness check, food, medications, neutering or spay, and any medical procedures needed.
The shelter is in desperate need of clean towels for puppies as well as bleach, paper towels, cleaning supplies and wet cat food. Cash donations are always welcome. For more information about donating, adopting an animal or volunteering at the shelter, call (479) 253-9188, or go to goodshepherd-hs.org/.