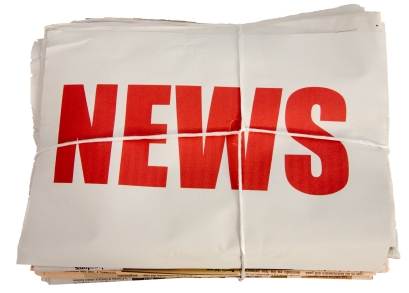 The Mayor's Task Force on Economic Development began 2017 flummoxed by the predicament Eureka Springs found itself in. Numbers from the City Advertising and Promotion Commission showed a 7.7 percent increase in tax collections for 2016 yet many properties along US 62 were for sale.
Chair Sandy Martin focused on the need for diversification as a way to break the stagnant trend. She pointed out there must be an entrepreneur somewhere willing to take a chance on a town which attracts a million visitors every year. The challenge would be to identify prospective targets and entice them.
The group agreed attention should be paid to improving the retail landscape on the highway, not just downtown, and they mulled over how to attract new businesses to a small town in the mountains an hour from a freeway.
The Task Force decided to meet quarterly in 2017, so the next meeting was in April. Mayor Butch Berry said an upscale interior design company had moved to town, and Main Street Eureka Springs Director Jacqueline Wolven was optimistic because previously vacant downtown properties were filling up. Allen Huffman of Arvest Bank said he was working to improve Pine Mountain Village.
Then all conversation turned toward beer and marijuana. Everyone agreed Eureka Springs was an ideal location for a brewery, and Berry noted there was a property ready to go with everything in place. Martin added Berry was setting up another meeting with David Couch, author of the medicinal marijuana bill approved by voters, to answer questions about how to apply for a dispensary license.
In July, Martin announced the Winrock International Foundation was funding an analysis of the retail landscape in Eureka Springs with the goal of identifying retail leakage – locals shopping in other towns for certain goods – and therefore opportunities for prospective merchants.
Affordable housing advocate Kimberly Clark pointed out, "When we think of how people spend money, we are limiting ourselves by sticking to just retail." Folks come here to see the Great Passion Play and Turpentine Creek, and she claimed the mountain bikers hardly visit retail shops. Martin added the trend is for newcomers to live outside town thereby limiting the property tax base, so it is even more important to add retail to increase sales tax revenue.
Martin reported the Connect 4 workforce development center continued to progress. The Berryville Armory will be site of the project, and Tyson Foods has committed $1.3 million to get it started. The goal is to provide training for high school juniors and seniors to learn skills useful in the workplace such as HVAC, plumbing, advanced maintenance and basics in a variety of trades. Connect 4 is a cooperative effort between the high schools in Green Forest, Berryville and Eureka Springs. Start date is projected to be September 2018.
Berry announced two outside businesses were considering a move to town. One was an agri-business call center which would employ probably 20 people at first but could eventually employ more. Another was a solar farm that would offer two dozen or more high-tech jobs. Discussion detoured toward where new people moving to town would live, and Berry stated there was new housing being developed.
In October, Martin passed around pages of charts and data explaining data collected at the Chamber of Commerce from April through September. Those who answered the survey gave their home states and age category. By far, respondents were at least 51 years of age and from a nearby state, but in every month there were visitors from at least 20 states, New Zealand, Germany, Chile, Costa Rica and Indonesia.
Martin also had charts showing CAPC collections. Restaurants outpaced all lodging combined which the Task Force interpreted as an economy which could not get by without day trippers.
Martin pointed out residents who live near Beaver Lake might go to Rogers to shop because they can find more choices than in Eureka Springs, and reversing the trend should be a focus for the Task Force.
Wolven insisted Eureka Springs is not supposed to have everything, and maybe the Task Force should help local businesses, such as the grocery store, improve so locals would shop here instead of Berryville or Rogers. Wolven also pointed out an important factor in attracting new businesses would be an upgraded Internet availability.
In December, representatives from Winrock along with other experts in economic development presented the results of their surveys and research on the retail landscape in Eureka Springs. Berry emphasized his goal of diversifying the local tax base, and data revealed during the presentation backed up the importance of his goal. Presenters identified specific retail areas – general merchandise, furniture, sporting goods, electronics and appliances – where locals preferred to shop in other towns, was interpreted as opportunities for local merchants to adapt so they could keep shoppers in town.