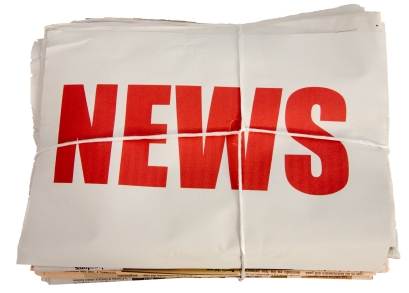 Nicky Boyette – At the July 13 meeting, Sandy Martin, chair of the Mayor's Task Force on Economic Development, distributed results of a survey of 64 individuals regarding Eureka Springs. "Snapshots of perception," Martin called the data, saying the overall view was positive.
Only six percent of those surveyed were dissatisfied with living in Eureka Springs, and 85 percent had a very positive view of the town.
Suggestions included adding more parking, having more food and entertainment options in the evening, broadening the tax base, staging more activities for kids and "giving the merchants happy pills."
"So where do we go now?" Chamber President Tammy Thurow asked.
Martin replied they continue to identify potential interests that fit well with Eureka Springs, such as microbreweries, mountain biking and other outdoor interests – and go after them.
Rodney Slane, co-owner of the Grotto, offered his suggestion for addressing the need for affordable housing for workers in town. "We could bust down walls in some motels on the highway and turn them into efficiency apartments." He said some of his employees are hard-pressed to find housing they can afford. They pay their employees "pretty well," but said they are still figuring out how also to make a profit.
Autumn Spencer, also co-owner of the Grotto, contended, "People want a night life… a nice clean space where you can wear a dress." She said that kind of place is their goal, to provide "things people can do on a Thursday night."
Slane commented, "This is Disneyworld to some visitors, and they will come here regardless," but noted Rogers and Bentonville are fast establishing themselves as competitors.
Commissioner Woodie Acord of Planning brought up the problem the Grotto and other downtown establishments share, addressing additional parking, or, in particular, building a municipal garage. Mayor Butch Berry noted the price per space for a parking garage in Fayetteville was exorbitant, and Eureka Springs would need a much bigger tax base to be able to afford one.
Spencer mentioned they thought of working a deal with a taxi company as a way to handle the lack of downtown parking. Dan Hebert commented he had seen "oversized golf carts" in Spain called polmonias shuttling people around. He saw them as an ideal fit for Eureka Springs. They could be adorned to make them uniquely Eurekan, and run on either gas or electric.
Martin asked, "So who's the funder?"
"Polmonias could be a private business," Berry stated. There were murmurs of approval for polmonias.
Martin announced a movie would be shot in the area in autumn. She noted that with the increase in movie activity in Northwest Arkansas, there is now the need for a quality sound stage. "So why not here?" she posed. "How can we promote our way of life [to prospective businesses]?"
Slane said they plan to produce events at their establishment that become regular traditions year after year and will bring tourists to town. CAPC commissioner Damon Henke explained the events calendar CAPC staff maintains as an option for planning ahead and coordinating with other events.
Martin also mentioned to Slane and Spencer that the task force website eurekaspringsliveworkplay.us is a useful tool for newcomers in the area.
Next meeting will be Wednesday, August 10, at 10 p.m. at the Auditorium.