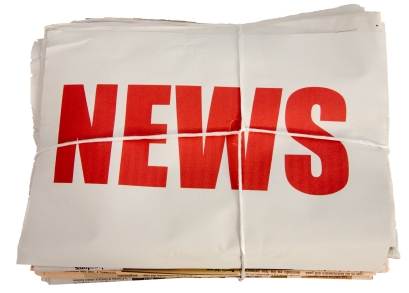 At the June 6 Mayor's Task Force on Economic Development meeting, Chair Sandy Martin passed around a "Ride of Your Life" handout comparing the trail systems in Northwest Arkansas that states, "Northwest Arkansas has more cyclists daily per capita using its trail system than San Francisco." Her data claims the trails have an economic impact equaling $137 million to the area, plus related health care benefits. Jason Tennant, president of Cornerstone Bank, said the new trails on the grounds of the Great Passion Play are now open and in use daily.
Also discussed was economic movement downtown with properties changing hands and new businesses opening. Several transactions were mentioned, and Martin commented the Grand Central and the New Orleans Hotels both sold, and a casual restaurant is opening in the old Wagon Wheel Bar. Tenant added that real estate is picking up, mainly residential, but some commercial.
President Paul Miller announced that the Chamber of Commerce is developing a learning center to help people learn more about getting the right job, and will start with nursing. There will also be opportunities for new business owners to learn to write a business model. Martin pointed out these kinds of opportunities complement the training being planned for the C4 collaborative, scheduled to begin in September in Berryville, in which technical and industrial skills are the focus.
Mayor Butch Berry, commenting on the solar panels at the Transit Department said, "As soon as it was turned on, the [electric] meter ran backwards." He said the City of Branson has a program encouraging citizens to contribute cost-saving ideas for the city, and he is interested in forming a Sustainability Committee for Eureka Springs for a similar purpose – promoting sustainable activities and saving the city money.
Martin mentioned the enormous solar farm recently opened near Stuttgart, just southeast from Little Rock, and added there seem to be changes in environmental politics in Little Rock that could eventually benefit Eureka Springs. She insisted the state's laws regarding electric cars are "archaic," and there should be incentives.
Martin said she has identified about 40 names for "short story videos" to be used as testimonials about moving to Eureka Springs, and will begin shooting soon.
She also passed around a handout showing how school districts in Carroll County compare with state averages, and Eureka Springs School district had an overall rating of 90.48 with a graduation rate of 93.75 percent. Green Forest was not far behind at 87.64 and 86.84. Martin said there is a trend of younger families moving to the area, so a good school system is important.
Next meeting will be Wednesday, July 11, at 10 a.m., in the Auditorium.