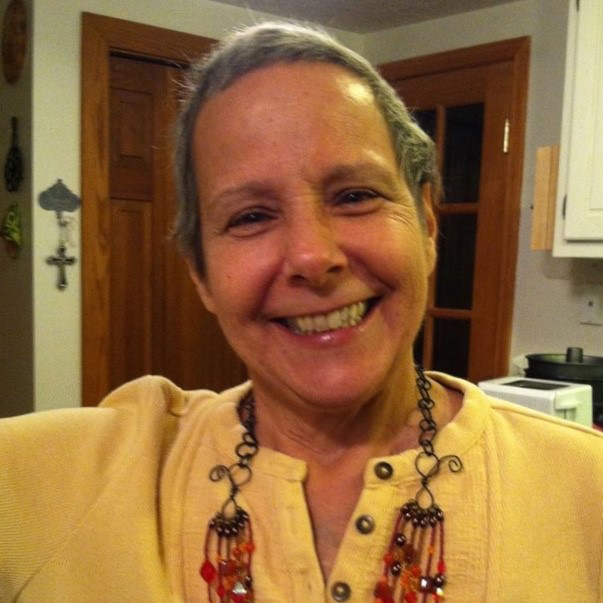 Today, family and friends celebrate the wonderful life of Susan Celeste Funaro Chamberlain, who passed away Friday, March 2, 2018. Susan's amazing will and kind spirit will always inspire us. She taught us invaluable lessons about life, perseverance, selflessness, and living our lives with purpose. Our Lord blessed Sue with grace and abundant love. His divine light illuminated the darkest of hours, guiding our sister to heaven.
Susan was born to Charles and Jacqueline (Katzmann) Funaro on June 29, 1952 in Des Moines, Iowa.  Her brother, Charles, was just shy of two years old when they welcomed her home. 
The Funaro family settled in Los Angeles in 1954. Susan and brother, Chuck, attended St. Charles Borromeo Catholic School in North Hollywood, Calif. Her life-long love of music began in the St. Charles Children's Choir, singing under the tutelage of esteemed Director Paul Salamunovich.  Susan continued to proudly sing with the church's renowned adult choir. Susan graduated Corvallis High School in 1970, where she was an outstanding student who made many lifelong friends.  
Sue furthered her education with an associate's degree in photography from Santa Monica College and a bachelor of science in information systems management from the University of San Francisco. Susan's professional career evolved from business manager to consultant to business owner. In addition to professional endeavors, Susan volunteered with several organizations including the Wildlife Waystation.
After growing up in the San Fernando Valley, then living the good life at the beach in Santa Monica, Calif., for many years, Sue settled down in the foothills of Santa Clarita, Calif.   
Susan continually sought new challenges. In 2005, she announced her move to Eureka Springs, Ark., to run a bed and breakfast in a 130-year-old, 7-bedroom Victorian house she had just purchased! We were surprised, but not completely confounded. We know and love our sister…she is Susan!  
In Eureka Springs, Sue quickly put down roots, developing innumerable, enduring friendships. As only Susan could, she won hearts by being helpful, kind, and affable.  Her friends at the Coffee Pot can attest to her dynamic, caring spirit and ability to infuse others with her positive outlook.  
Susan successfully ran the 1882 Harvest House for 12 years, happily forging what she called a "third life" in Eureka Springs. Susan continually challenged and bettered herself while always putting the needs of others above her own. The astounding outpouring of love, service, and well wishes from her friends is testimony to a life well lived.
Susan will be lovingly remembered by her sister Kit (Funaro) Fisher and brothers Charles Funaro, Michael Funaro, and John Funaro; 12 nieces and nephews; beloved aunts, uncles and cousins of the Funaro, Katzmann, and Boatwright families; stepdaughters Tiffany Embree and Karrie Straughn; and her beloved dachshund, Tucker.
Welcoming her to heaven are her proud, joyful parents, Charles and Jacqueline Funaro.
Services for Susan will take place in Los Angeles. Friends and relatives will receive further information directly. In lieu of flowers, we encourage you to celebrate Susan's life by donating to the Circle of Life Hospice in Springdale, Ark.