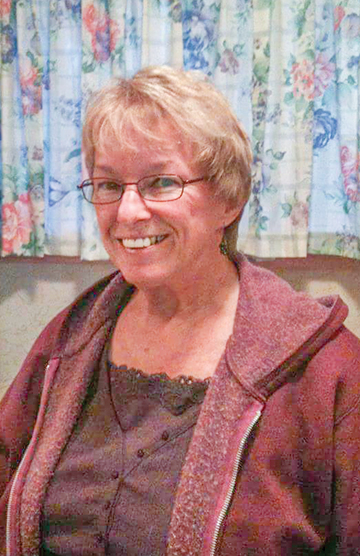 Sue Watson of Eureka Springs, Ark., was born Feb. 7, 1948 in Loma Linda, Calif., daughter of Harry and Ellabeth (Shipman) Tucker. She departed this life, Wednesday, Nov. 1, 2017, in Eureka Springs at age 69.
She is survived by her daughter, Anne Waters of Oregon; sister Lou Ardolino and husband, Vic, of Oregon; brother Tim Tucker and wife, Bobbi, of Oregon; four grandchildren, two great grandchildren, several nieces, nephews, other relatives and loved ones.
Sue was united in marriage to Curtis Paul Watson who preceded her in death. She is also preceded in death by her parents, Harry and Ellabeth Tucker; son, John Tritz, and three brothers, Jim, Harry and Chuck Tucker.
Memorial service will be Saturday, Nov. 11 at 1 p.m. at Faith Christina Family Church 157 Huntsville Rd., Eureka Springs. Online condolences may be sent to the family at nelsonfuneral.com. © Nelson Funeral Service, Inc. 2017