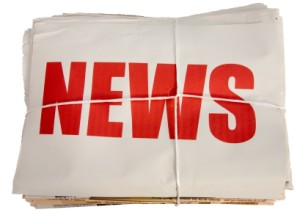 Ray Bottomley told city council March 13 that he lives on East Mountain where the city has installed speed bumps. He said he has conducted an extensive study, and his conclusion is he wished he did not have one in front of his house. "We want our quiet street back," he said, claiming there is thump-thumping all day and into the evening. Some motorists slow down for the bumps, but they become susceptible to being rear-ended by the speeders. He said he is not trying to win a battle, rather reach an understanding.
Joyce Knowles claimed she is denied access to council meetings because she has a hearing impairment. Attending the meetings does not allow her to know what is being discussed, the televised broadcast has no captions and there is no written transcript. "A community that excludes one citizen is not a community," she told aldermen. Mayor Butch Berry later commented the city had checked, and the cable provider cannot include closed captions with the broadcast.
Eric Knowles asked council to treat water and sewer rates differently. He does not use sewer services, and said a user should pay for what is used. He suggested setting the rates separately for each tier of usage, and consumers who use more, pay more.
Land grab?
Council passed the second reading of Ordinance 2253, which gives jurisdiction of existing and proposed trails to the Parks Commission. Alderman Mickey Schneider, however, expressed her consternation regarding a section she interpreted as allowing the city "to steal land from the people that we have sworn to take care of." Alderman David Mitchell contended the proposed ordinance allows for a straightforward process, and Kendrick said properties under scrutiny are still the property of the city, not Parks.
Kendrick added the ordinance would allow council to dispose of property without input from Parks, but anticipated council would include input from everyone involved.
Schneider stated Kendrick's intentions might be good, but if the door is opened someone eventually will walk through.
Vote to approve the second reading was 4-2, Schneider and Bob Thomas voting No.
Other items
Aldermen approved Resolution 707 which permits the Arts Council to continue using the "Art Wall" in the 1st Street parking lot and the "Off the Wall" area at the top of Planer Hill for two more years to display local art.

Council set Thursday, April 13, at 6 p.m., as the date and time for a workshop on the proposed No Smoking ordinances.

Council voted to reseat Susie Allen to the Historic District Commission. In addition, aldermen voted to seat Mark Ingram to the HDC.
Next meeting will be Monday, March 27, at 6 p.m.