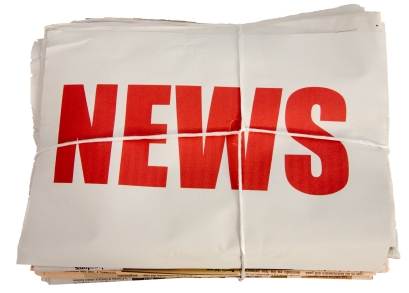 With the bitter winter weather, a leisurely swim sounds like a distant dream. The pool at the Berryville Community Center provides a welcome splash of summer, and a recent change in chemicals has made the water even more inviting.
In late November, the pool closed for a week during the changeover from bromine to a new type of chlorine. BCC Aquatic/Program Manager Renee Allison said the bromine had a green tint that made the water appear slightly cloudy. "The cal-hypo has a blue tint, and it looks crystal clear when you go under water," she said.
A few people had minor reactions to the bromine, Allison said, but those problems have vanished with the new chemicals. The change will also save the city money, she noted.
The pool is open for adult swim at most times. Some hours are designated for Open Swim, when a lifeguard is on duty and children can swim. The pool also supports some special programs. "We have Aqua Aerobics and Senior Splash three times a week," Allison said, "and our Swim Club meets twice a week, for kids who want to become stronger swimmers."
The pool is available for reserved pool parties on Saturday or Sunday afternoons and bcc.berryville.com includes a pool schedule.
The BCC has other antidotes for seasonal depression, including a racketball court, the gym, a walking track, and some scheduled exercise classes. "We have a new yoga instructor on Wednesday and Friday mornings," Allison said. "Our Zumba instructor is ready to go for the new year. She also has a Pound Class."
A previous walking challenge proved very popular, and Allison said another walking program will launch soon. "We keep track of the miles that people walk," she explained, and the target this time will be walking the perimeter of Arkansas.
The BCC has increased the one-day rate from three to four dollars. "That price hadn't changed since we opened in 2002," Allison said. Monthly and annual rates remain "very affordable," and the BCC staff hope people will take memberships instead of paying a day at a time. "An individual membership costs only $15 per month, or $100 a year," Allison said. A family membership, including parents and dependent children under 22, costs only $30 per month or $120 per year.
Berryville Mayor Tim McKinney, who volunteers at the BCC on Thursday evenings, reminds Independent readers that everyone is welcome. "We have members from Eureka Springs, Holiday Island, even Shell Knob," he said. McKinney also renewed the call for volunteers to help behind the counter. "This is a community resource, and we're happy to share it with everyone," he said. More information is available at (870) 423-3139.