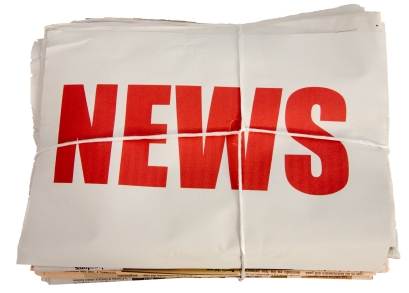 Some local residents have been intrigued after receiving advertisements from a firm called Arcadia that bills itself "as the first nationwide energy service giving everyone the power to choose clean energy, at the best price. The Arcadia Power platform links with a member's existing utility account to give them easy access to clean energy, customized savings plans, home efficiency products and more – all through their monthly utility bill."
The company founded in 2014 says it is on a mission to make renewable energy options universally accessible. The company now integrates with more than 100 utilities in all 50 states and is used by more than 55,000 members.
If you can't afford rooftop solar, or wind power isn't practical for you but you want to support alternative energy, Arcadia might be an attractive alternative. Customers are billed the entire amount of their electric bill plus a premium for sourcing from wind power, then Arcadia pays the amount due to the local provider.
But the energy you purchase this way isn't any different than the energy you purchase from providers Southwest Electric Power Company (SWEPCO) or Carroll Electric Cooperative Corp (CECC), Nancy Plagge, CECC director of corporate communications said.
"Some companies like Arcadia offer to sell RECs [renewable energy certificates] implying the electricity delivered to your home will be sourced from renewable energy," Plagge said. "The act of purchasing RECs does not alter which power generation plants are used to produce the power you need. RECs simply certify a unit of renewable power was generated and distributed to the national power grid somewhere. Carroll Electric is not affiliated with any organization selling RECs."
Plagge said she believes Arcadia is simply adding a per kwh charge to your bill to "offset" the same amount of kwh you use, with RECs they have purchased from another company who is actually generating the wind/solar power.
"It does not mean the wind/solar power generated is actually being delivered to your home," she said. "However, the amounts someone would pay to Arcadia do support the generation of renewables. There is simply no way to guarantee those electrons generated by the wind turbine or solar panel are the same ones being delivered to your home."
She gives a basic analogy for demonstration purposes. Take a bucket of water (the national power grid) and add a teaspoon of water labeled "extra clean spring water," (the renewable power generated by a solar panel). Now, dip your cup in and try to determine which part of the water is the extra clean. The same is true with electricity. The electrons aren't labeled by their generation resource.
Plagge said they have no agreements with any companies selling RECs regarding billing.
Words from others
The Florida Design Group has a blog that questions whether purchasing RECs is that great a deal.
"So are you really buying green electricity?" the blog asked. "The answer is yes and no. What they are doing is buying/producing electricity from wind farms and selling that electricity to utility companies on the electric grid. Utility companies are willing to buy this electricity for a variety of reasons, some of which are financial and some are regulatory. That doesn't mean they are selling the electricity to your utility company, however. The idea here is that your electricity use is offset by renewable energy that is pumped into the electric grid. Your home will still be powered by the same predominantly natural gas, nuclear, and coal fuel mix that powers Florida's utility plants today."
The Florida Design group describes REC as "a voluntary tax of sorts that goes to a specific cause. It's like planting a tree if you drive a gas guzzler. It's not a bad idea, but make sure you know exactly what you are buying before committing to this program. You may find that your money is better spent installing your own solar energy system and reaping more than just a clear conscience."