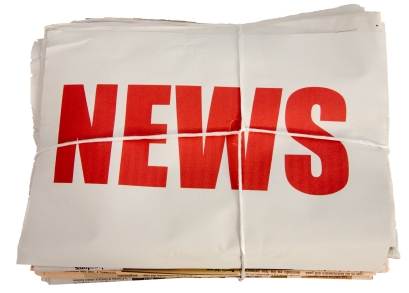 Bryan Launius, the Education Coordinator for the Carroll County Solid Waste Authority, said CCSWA accepts only #1 and #2 plastics because they have no market for #3-7s. Fayetteville, Springdale, Rogers also accept only #1-2 plastics, but the Fayetteville website states, "When sustainable and practical markets are identified, we will begin accepting these [other] materials in our recycling program."
Launius said a recycler must first of all have space for the material collected, and personnel and equipment to process it, but most important there must be an end user who will purchase the product to make the effort financially worthwhile. He said CCSWA sells its plastics to a broker who resells it.
The end use recycler will sort and clean the plastic. Some plastics are separated by color, and impurities such as labeling must be removed. The products are then chipped and melted into pellets called nurdles. Nurdles can be melted into whatever form the end user needs.
Different types of plastics separate when melted together which presents a challenge for manufacturers. Nevertheless, crafty manufacturers continue to find ways to use reclaimed plastics.
Advanced Environmental Recycling Technologies in Springdale is such an end user which, according to its website, "converts plastic and wood fiber waste into outdoor decking and railing systems, fence systems, and door and window components." They claim their composite building products are termite-resistant, highly durable and non-toxic. Launius commented AERT products outlast wood.
He also mentioned the shirt he was wearing included recycled plastic fibers. Russell Athletics uses fiber from plastics for clothing products, as does the North Carolina company, Unifi, which makes three kinds of recycled yarn: totally from used plastic bottles, a mix of plastic bottles and fiber waste, and a hybrid of plastic bottles and used fabric. There are a host of other companies that use fibers from recycled plastic in clothing.
Seraphim Plastics is another company with a presence in eight states in the South and Midwest that buys post-use plastics to produce a wide variety of recycled products.
Plastic bags (if you have any left over after crocheting them into placemats, tote bags and sun hats) can be recycled at Walmart.

Entrepreneurs continue to create uses for the resulting #1 and #2 raw material. Products made using recycled plastic range from new fabric for fleece jackets and sweaters, insulation for sleeping bags, carpets, car batteries, ropes, dust pans, trash cans, landscaping borders, playground equipment, more plastic bottles… it's a long list.

Western Carroll County Ambulance District accepts a wide variety of items beyond #1 and #2 bottles.
In the end…
People have different attitudes toward limiting our impact on natural resources and natural processes. Some of us are conscientious about stewardship, some are moderately attentive recyclers, others don't know much or think much about it, and some folks dump garbage in the river. Add it all up and that is what we did. Even though industry is taking on the challenge of finding value in our plastic proliferation, scientists and other observers are telling us that based on the increasing amount of plastics and Styrofoam in our oceans and landfills, we should step up the education and discipline about what happens with used plastic products.