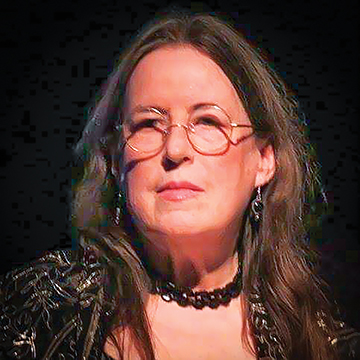 Reba Marie Armstrong of Eureka Springs, Ark., was born on November 8, 1946 in San Diego, Calif., daughter of Virgle Lynn Armstrong and Helen Marie (Dobbs) Armstrong. She departed this life on Friday, Sept. 28, 2018 at 71.
Reba is survived by two sisters; Carol Marshall and her husband, Danny, of Steelville, Mo.; Linda Gregg of Eureka Springs, Ark.; five nephews; John Marshall, Michael Gregg, Micah Marshall, Levi Gregg, Adam Gregg; one niece; Anna Carpenter; two beloved fur babies; Melody and Gio; several other great nieces and nephews.
She is preceded in death by her parents.
Reba was a teacher most of her life. For more than 30 years, the focus of Reba's life was teaching English and drama, 19 of those years at The International School of Bangkok. She cherished all her students and considered them her extended family.
Reba also loved spending time with her immediate family, playing games and engaging in stimulating conversations.
All life was precious to Reba, she was a warrior and an advocate for the environment and animals. She came to love Eureka Springs and enjoyed her job as a ghost tour guide.
Reba touched many hearts and will be deeply missed by all who knew her.
Graveside service will be held on Wednesday, October 3, 2018 at 11 a.m. at the Eureka Springs Cemetery with Rabi Lennick officiating. Online condolences may be sent to the family at nelsonfuneral.com. © Nelson Funeral Service, Inc. 2018.
A celebration of life will be held at the Crescent Hotel Conservatory at 3 p.m. October 3, 2018. In lieu of flowers, please consider making donations to Tender Heart Wildlife Rescue, 213 Bunch Springs Rd., Berryville, AR 72616.