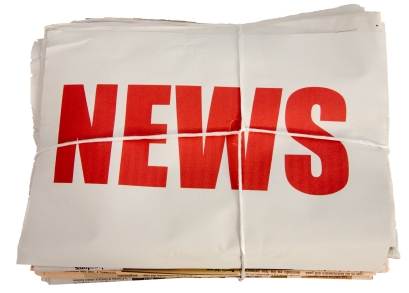 The Carroll County began 2017 sorting out claims by citizens between Eureka Springs and Berryville they were being taxed for both the western and the newly established eastern ambulance districts. Part of the confusion arose because of having property on both sides of the boundary. Deputy Prosecuting Attorney Devon Still told Justices of the Peace it is state law that an ambulance district serves designated voting precincts, and precincts in a district must be connected and include the entire precinct. So a resident would receive ambulance service from the one serving the voting precinct. JP Jack Deaton commented he was part of a group looking into resolving these kinds of claims.
At the May 15 meeting, JPs heard complaints from Jim Mautte about excessive late night noise coming from concerts at the Farm, a festival and camping venue three miles west of Beaver. He claimed the music reverberates through an otherwise quiet rural area.
At the June 19 meeting, Jon Walker, festival promoter and owner of the Farm, told the court, "It upsets me that I'm upsetting them." He said he had received only one complaint after his first event, and had spoken to nearby neighbors. He explained he cannot stop concerts at an early hour and remain competitive, but he would add noise cancellation strategies and put a decibel limit on music after midnight. Walker said he intended to have three festivals during 2017 but only two in 2018, and intended to move toward bluegrass because folks nearby complain less.
Deaton, who lives in Holiday Island, said he was concerned when the Farm first started, but has provided EMS support for Walker at events and has seen professionally-run, family-friendly events. He added that Walker was trying to do the right thing by the neighbors, and bringing hundreds of visitors to the county.
Also in June, JP Matt Phillips asked if there had been progress toward getting new voting machines. County Clerk Jamie Correia said the county reached an agreement to pay half of the total this year and the other half next year, and the county will get money back on the old machines.
In August, the court passed of a resolution authorizing County Judge Sam Barr to sign an agreement that enables the Carroll County Airport to continue with a grant from the Federal Aviation Administration for taxiway rehabilitation. The total grant amount is $235,895, and the state will provide ten percent, $23,950. The Quorum Court officially secured this amount although it will be paid by the State Department of Aeronautics. JP Lamont Richie acknowledged CCA for making "considerable drawdowns" on its debts to the county over the past two years.
In October, JPs voted to buy a radio tower. Ward found one for sale in Nebraska that's 220 ft. tall comprised of 20-ft. sections. Richie said the county would find out from the Federal Aeronautics Administration the height needed for installation. The tower was priced at $200,000.
Also in October, JPs voted to approve all three readings of an ordinance to repeal a previous ordinance intended to reward law enforcement officers who continued their education and training to achieve a higher certificate. Deaton said the problem with the previous ordinance was it excluded employees in other departments who also continued to upgrade their skills. There was also the problem of a particular CCSO employee got his training out of state before he came to Carroll County and was suing the county because he was entitled to the benefits of the ordinance.
JP Larry Swofford declared incentives should not be for just one department. He asked about a person in the clerk's or the assessor's office who passed a Spanish course to better serve citizens or a mechanic in the road department who learned more about the electronics in newer vehicles.
JP Noreen Watson said the Personnel Committee was already looking at this dilemma.
Commissioner David Stoppel of the Eastern Carroll County Ambulance District Commission said they hoped to receive bids for an ambulance provider by Nov, 1, open the bids on Nov. 3 and discuss them Nov. 5. He expected service to begin within 60-90 days after that.
In September, Richie delivered the unfortunate news that mismanagement in the past at a landfill project in Mountain Home would cost every residence and business in a six-county area $18 annually for at least four years. He said Carroll County is part of the Ozark Mountain Solid Waste District as established by the state. The landfill and its equipment had been funded by bonds, and 12 years ago it began leaking. The cost of environmental remediation prompted an increase in fees to garbage haulers, so they went elsewhere and the landfill eventually defaulted on its bond payments and filed for bankruptcy. The bankruptcy judge imposed the $18 annual fee that Richie said will begin appearing on tax bills in the spring of 2018, "and there's nothing we can do. It's over with."
The court also voted to hire Sam Ward as project manager for completing the process of moving the 911 dispatch operations from the courthouse to the Carroll County Jail facility. Richie said the project had taken too long and cost too much already. JP Chuck Olson asked Ward what he would do, and Ward replied they should take one step at a time. First, get licensing in order. Next, get all the repeaters in the county operating correctly and in sync, and then get the tower situation rectified.
Misty Rupert told JPs at two consecutive meetings about issues with the sheriff's office she had researched including what she considered an alarming amount of turnover and the release of unredacted information which allowed her access to personal information about employees. Sheriff Randy Mayfield responded Rupert was a former CCSO employee who had been refused employment in his administration, and he considered her motivation to be politically motivated.
JPs approved a supplemental appropriation ordinance that allocated funds to the county clerk's office for the installation of a ticket window in the Eureka Springs office for added security for staff who issued weddings licenses on Saturday. Richie stated the courthouse in Eureka Springs is the only one is the state open for wedding licenses on Saturdays.
Richie also mentioned the FAA approved installation of a 190-ft. tower at the jail facility for 911 Dispatch. The tower had been ordered, and plans for its foundation were underway.
At the final meeting of the year, however, Richie announced approval to erect the tower had been rescinded because of a complaint it might interfere with the helipad at Mercy Hospital. This decision was being reviewed because the Mercy helipad might not be under FAA jurisdiction because it is not a public use helipad.
JPs approved the 2018 budget of $11.51 million based anticipated revenue of $13.6 million.