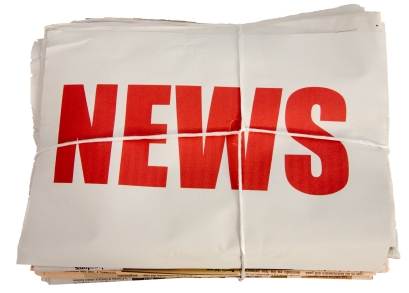 Exploring what kind of ordinance Eureka Springs would need to deal with its perceived overabundance of plastic bags was on the agenda at Monday evening's Eureka Springs City Council meeting, where aldermen heard from three speakers and two letter writers.
All comments cautioned against an uninformed move toward banning the use of plastic bags in the city. Dr. Robert Beauford, an environmentalist at the University of Arkansas, gave a professorial mountain of examples to repudiate the claim plastic bags are more detrimental to the environment than paper bags. He claimed, for instance, paper bags take four times more water to produce than plastic bags, and plastic bags out produce paper bags because they are reused more often.
Jay Galyen of Hart's Family Center told council he uses 16,000-20,000 bags every week, and explained cost ranges he faces. He claimed eliminating plastic bags would mean an additional $1655 each week. He also acknowledged he's in the same boat as everyone regarding a surfeit of plastic, and that something should be done to solve the problem, but he was also letting council know his predicament.
LeAnn Banaszek claimed no one uses a plastic bag just once. They are handy for trash, animal waste containment and a variety of uses. She pointed out paper bags would be a problem for downtown merchants during rainy weather, and paper bags are bulkier and more difficult to store. She encouraged evidence-based policies and cautioned council not to exchange one problem for another.
Mark Hughes wrote that as a merchant, he would "happily comply" if aldermen voted to ban plastic bags. However, he encouraged them instead to "look at the bigger picture and find ways to educate consumers about reducing, reusing and recycling their trash." If plastic bags are targeted, what about Styrofoam, drinking straws and plastic cups in motels? He foresaw the chance another ordinance would sit on a shelf unenforced, like the mandatory cardboard and glass recycling ordinance.
Carol Friesen wrote that she uses both kinds of bags, but her main point was what about all the other plastic items – is there a plan for them also? She encouraged behavior changes, such as bringing reusable bags when shopping. She urged citizens to work together by design rather than by ordinance.
When faced with these comments, alderman David Mitchell noted that in his view, council was not on the verge of banning plastic bags. He said there was much to learn and suggested an ad hoc committee to take on the task of identifying a well-researched, proactive approach, similar to the committee that delivered the Noise Ordinance.
Alderman Mickey Schneider expressed dismay that aldermen had not done as much homework as she had. She mentioned a few groups she spoke with around town who had something to contribute, such as starting a plarn club to show reusability of plastic bags. "Plarn" is plastic bags cut into strips and fashioned into a yarn-like product.
Alderman Terry McClung observed the initial discussions about plastics have done exactly what they needed to do which was stir up interest in the community. He agreed that Mayor Butch Berry should establish a committee, and said Eureka Springs might never do away with plastic bags, but the city needs to be better informed about its options.
Berry said he had met with the Branson Sustainability Committee, and suspected a similar committee would fit well in Eureka Springs. He said there are ideas out there that need to be investigated, such as a process for burning plastics for fuel.
Mitchell made the motion to ask the mayor to establish a Sustainability Committee, then Schneider moved to amend Mitchell's motion to make attendance by aldermen mandatory. There was no second to her motion, so it died. Vote on Mitchell's motion was 5-0.