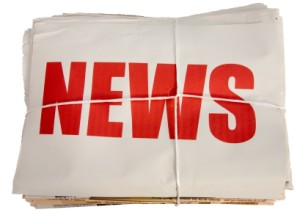 At its May 9 meeting, Planning commissioners approved the request of Byron and Marilyn McKimmey for rezoning their property at 38 Prospect from R-1 to C-3 Quiet Use Commercial. Chair Melissa Greene pointed out the property is surrounded on three sides by properties zoned C-3.
Greene mentioned the former grandfathered status of the property, once used as a Bed & Breakfast, was revoked at the June 28, 2016, meeting partly because attorney Tim Parker, representing the McKimmeys, made derogatory comments toward commissioners but also because the property was in violation of the 180-day rule requiring B&Bs to show indications they are actually operating within that period.
Greene also stated those issues were in the past, and before them was a request for rezoning. She said she knew the building well, and it was not conducive to being a residence because it is divided into units. She told commissioners she was hoping for a decision at that meeting because she did not want the property to just sit there.
City Economic Development Officer Glenna Booth commented the McKimmeys would not be able to apply for a Conditional Use Permit for the property because there is a building with a CUP across the street. Greene pointed out, however, there are permitted uses in the C-3 zone including a B&B, but added the commission could put restrictions on the rezoning, such as not allowing a restaurant to go into that spot. She stated 38 Prospect has five off-street parking places.
Commissioner Doug Breitling contended the property fit the C-3 zoning. He said approving the application would not be "creating an isolated district counter to surrounding zoning."
Commissioner James Morris wondered if the commission would not want to look at rezoning not just this property, but a larger portion of the neighborhood, to which Greene responded they should finish the business at hand.
As commissioners were considering the various permitted uses in C-3 and the impact on neighbors, Booth pointed out whatever business goes in there would need a specific business license, and with that license would be parking restrictions.
Breitling moved to rezone the property to C-3 with the exception of no restaurants, but Morris still asked if they should rezone the entire area.
Other possible restrictions were mentioned, such as a tourist lodging, but commissioner Tom Buford reminded them available parking would dictate the use of the property.
The vote to approve the rezoning to C-3 but with no restaurants was unanimous.
Other items
Commissioners approved a revamped complaint form regarding suspected Code violations, which will go to city council for approval.

Greene said they would begin discussion of developing a Master Plan for the city at the next meeting. "The reason we need a Master Plan is because the rest of our laws are based on the fact we have a Master Plan," Morris said. We don't have one… we're making a pathway, we've been doing it for years, we keep laying down stones of accomplishment, but we can't tell anybody where it is leading. If you don't have a Master Plan, you don't know where you're going."
Next meeting will be Tuesday, May 23, at 6 p.m.