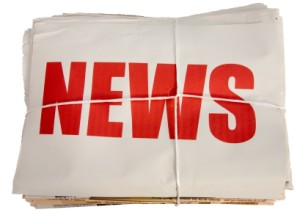 "The camera in Basin Park is kaput," Parks Director Justin Huss told Parks commissioners at the Sept. 19 meeting. Huss was referring to the camera that sends a feed from Basin Park to the Police Department, and he saw an opportunity when considering options for replacing the defunct camera.
Huss acknowledged that his department could repair the camera annually with compatible parts for a few years but be no better off, or they could consider investing in a router for Wi-Fi for Basin Park at the same time they upgrade the camera. Visitors and locals would get the benefit of Wi-Fi in the park, and the system Huss has in mind is expandable.
Commissioner Fergie Stewart pointed out Green Forest got a grant to pay for a new camera, so Huss might check for grants.
Huss said Eureka Springs is behind the times by not offering Wi-Fi downtown. "We would be taking it to a modern level," he said, adding that the cost would have to come out of their reserve account. Nevertheless, there would be the possibility of earning revenue by selling ads that users of the downtown Wi-Fi might choose to ignore.
Stewart proclaimed the upgrade was about public safety. Parks would be providing a resource people need.
Huss stated it made sense to totally start over in Basin Park, and while they are at it, there was also a camera situation in Harmon Park.
Chair Bill Featherstone was poring over the spec sheet Huss provided and said he would rather spend $7379 for what appeared to be what they needed and a product which would last before spending eight cents again for what they have had for the past few years, "which is a joke, quite frankly."
Huss's plan got traction around the table. He figured $8500 from reserves would be enough to purchase the product and get it installed, and another $1500 would get surveillance at Harmon Park up and running again. Huss said he did not like the Big Brother aspect of cameras in the park, but having a system in place would provide surveillance for the playground and skate park, and if the camera there had been working, they might have more information about a recent case of vandalism.
Featherstone acknowledged this purchase is for public safety, but did not like the fact Parks was footing the bill. Stewart again mentioned grants. Huss pointed out he expected they will have funds by the end of the year to put back into reserves.
Stewart moved to allocate $10,000 from the reserve account for video surveillance system and Wi-Fi data network for Basin Park and Harmon Park. Vote was 4-0 to approve the motion.
Director's report
Huss said this off-season will be different because they intend to rent cabins all winter, so he is not certain yet how he will staff LLCP through the winter, but he mentioned he wants to have quarterly events at LLCP, such as endurance and downhill races as well as bicycle camps. He said Parks and the City Advertising and Promotion Commission have been cooperating on mountain biking promotion concepts.
On Nov. 5, LLCP will host the National Interscholastic Cycling Association state championship. Huss said NICA is growing in popularity, and he might need traffic control to handle vehicles at the park. The event could require shuttles from town because 600 people are expected for the races.
Commissioners noticed LLCP has not experienced the expected increase over the same period last year. Featherstone said the numbers appear disappointing at first, but it isn't known what influencing factors, such as rainy weekends, were.
Huss noted overall revenue was up over last year, and revenue from rental of RV sites has been excellent. He said that notwithstanding seasonal complications, revenue is below expectations at this point only $5000, and there are several events ahead that could make a big difference. He said there are two weekends during the winter booked already during a time the cabins would not have been open in the past.
Friends of the Parks
Stewart announced he found a volunteer to be coordinator for a Friends of the Parks campaign, Manny Hardaway, who said a few words about himself and his appreciation of what Parks does.
Next meeting will be Tuesday, Oct. 17, at 6 p.m., in the Auditorium lobby.