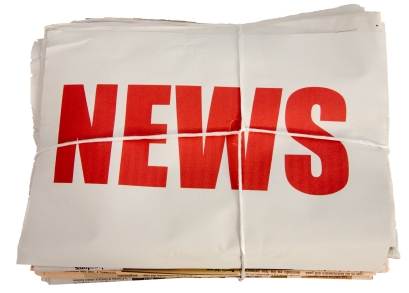 At the first Parks Commission meeting of 2017, Director Justin Huss said there were no bathrooms at Lake Leatherwood City Park compliant with regulations of the Americans with Disabilities Act. He proposed rehabbing the building next to the bathhouse into an accessible bathroom with showers before the season started. Commissioners approved his $35,000 request.
A consistent theme through the year was work done by volunteer members of the CC Riders to maintain trails and make new ones, and their newest project would be a new trail alongside Black Bass Lake. At LLCP, A&M Roofing put a new roof on the marina, and cabins and campsites were being prepared for the busy season.
Huss and other local emissaries represented Eureka Springs at the Denver Travel and Adventure Show in March acquainting outdoor enthusiasts with the attractions in our area. New bike camp cabins had their first renters.
Commissioners discussed redirecting grant funds originally purposed to build a trail from Harmon Park to Clear Spring School, which had become impractical. Two choices for use of the funds were for a sidewalk from Planer Hill to the Community Center or toward the one-third mile fitness trail around the perimeter of the Community Center property. In June, they chose the fitness trail.
At the May 16 meeting, Huss said LLCP was hopping with visitors, and the Outback in the Ozarks event brought 176 runners to LLCP.
In June voters renewed the eighth-cent LLCP tax. Huss the money would eventually take on big-ticket items such as dredging the lake, repairing the dam and upgrading the septic system.
Commissioner Steven Foster announced the Northwest Arkansas Master Naturalists intended to establish a pilot site in Eureka Springs for lectures and workshops, and other professionals and graduate students were studying and inventorying LLCP.
Huss reported in the July the Fat Tire Festival in June was the biggest ever, 2018 would be the 20th anniversary, so plans are underway for a festival with a water slide, live music and a beer garden.
The Fourth of July fireworks at LLCP was a success in spite of the rain and lightning.
In August, Huss presented a list of items he wanted to purchase right away. Commissioners were convinced to authorize him to spend up to $3500 for two soccer goals and field improvements, up to $5000 for two pedal boats and marina items, and up to $16,000 for a new side-by-side vehicle. Foster mentioned these upcoming activities: a Plant Pollinator webinar held by the Bee City USA committee, a Native Plant Fair at the Community Center and a Master Naturalist in Training program.
At the Sept. 19 meeting, commissioners voted to authorize Huss to upgrade the video surveillance system and Wi-Fi network for Basin Park and Harmon Park. Huss mentioned some of the cabins at LLCP would be available during the winter.
At the October 17 meeting, Huss said he expected to meet the target of $141,000 revenue for LLCP by year's end, and this figure would represent a 200 percent increase over park revenue in 2015. More than 300 kids participated in a soccer jamboree, and CC Riders finished a new ridge trail alongside Black Bass Lake.
On November 5, the National Interscholastic Cycling Association held state championship races at LLCP, and more than 200 kids participated. There was also a canine training event with participants from six states.
Also in November, Huss announced as he was exploring new trail connections for the in-town trails, and was approached by representatives of the Walton Family Foundation who wanted to add downhill mountain bike trails in a section of LLCP. He asked the commission to commit to putting up $50,000 toward development of the area near Miner's Rock and the WFF would invest considerably more to purchase 20 acres adjacent to LLCP and up to five new downhill bike trails. Huss said 15 acres of the new land purchased would eventually be deeded over to Parks.
He emphasized some of the funds would be for a biological inventory of the park. Foster described inventory work already accomplished and saw no significant environmental impact in the area flagged for the downhill course. Huss said the agreement called for all parts of the project to be approved by him.
At least 40 citizens came to the Auditorium for a town hall meeting on the project on December 5. After Huss described the plan, cautionary comments were aired along with views from supporters. They came to the meeting Dec. 19 and spent more than an hour asking questions.
Stay tuned in 2018.