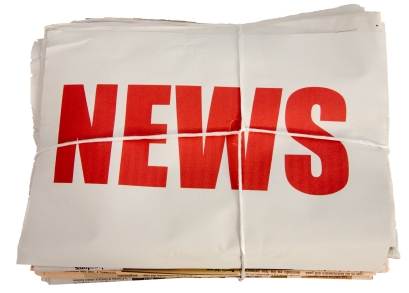 Last week's Parks Commission meeting took on an entirely different tone than the Dec. 19 meeting where citizens voiced criticism, suspicion and doubt about an agreement Parks Director Justin Huss had struck with the Northwest Arkansas Trailblazers to build new downhill mountain biking trails in the southwest corner of Lake Leatherwood Park. The project is being financed by the Walton Family Foundation.
At the recent meeting, seven citizens expressed total support and appreciation for the new project and the trail-building efforts by Parks in general. Jacqueline Wolven, director of Main Street Eureka Springs, said Eureka Springs has two amazing attractions – downtown and Lake Leatherwood City Park.
She said she walked her dog at LLCP 151 days last year. She commented LLCP is accessible and beautiful, and she has enjoyed hearing adults whooping and hollering as they ride down the trail from Miner's Rock. "It's sensational to hear how happy they are." She gave statistics that show mountain bikers on average have stable, well-paying jobs and they might stay in town three to five days which would contribute to the local economy.
Damon Henke, board member of Main Street and the Chamber of Commerce and owner of Ozark Mountain Vacation Rentals, noted, "The dang phone keeps ringing and I keep renting cabins to mountain bikers." He said it's a fairly recent phenomenon, and they ask for rentals close to the trailheads. He said he appreciated what Parks is doing for economic development. He also looks forward to more in-town trails, particularly from the motels on US 62 to downtown.
Jodie English Brown told commissioners she has been in the hospitality business for 30 years, and sees the trails' projects as being useful for locals but especially attractive to potential visitors because trails set Eureka Springs apart from other destinations.
Diane Murphy, president of the Community Center Foundation, noted Eureka Springs is an outdoor destination, and nothing enhances that image more than trails. Trails also keep the town economically relevant, and add to the lifestyle component.
Adam Biossat, president of the local Ozark Off-Road Cyclists branch, commented he has been on all the trails, and there is a wide variety for all sorts of users. He called them "hyper-friendly." He mentioned there are trails being developed on the grounds of the Great Passion Play, and envisioned that at some point a rider would be able to traverse from the GPP property all the way to LLCP on trails.
Ty Burden, also from OORC, noted his group would help with all kinds of trail building. He was pleased to see how much of the new downhill trails project was formerly private property but has now been added to LLCP. He said it opened his eyes to the value of the project because it provides for positive land management.