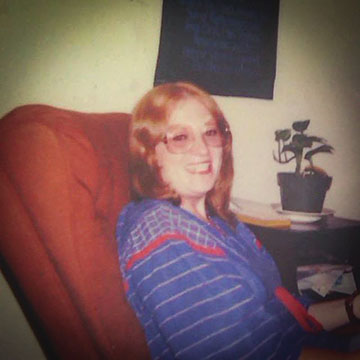 Mona Kay Fortenberry, née Hodge, 69-year-old resident of Eureka Springs, Ark., died on Dec. 28, 2020 at Mercy Hospital in Rogers, Ark. She was born on June 5, 1951 in Cairo, Ill.  
Mona attended Windsor School in Imperial, Mo., where she enjoyed playing volleyball. She was a CNA, working for nursing homes in Florida, Georgia and Oklahoma.  
She was a longtime resident of Gentry, Ark., before moving to Eureka Springs recently.
She was preceded in death by her parents Aaron Scott Hodge and Eileen Nomel (Hyslop) Hodge, one sister, Barbara Daniels, and granddaughter, Heaven Lee Fortenberry.
She is survived by son Gary Fortenberry, and wife, Sara Harrison, of Eureka Springs; daughter, Misty Hartley of Eureka Springs; five grandchildren, Forrest Amos, Irie Fortenberry, Nehemiah Fortenberry, Aaron Scott Fortenberry and Connor Fortenberry; two great-grandchildren, Nathan Fortenberry and Elijah Amos; sister, Patricia Grimshaw; four nephews, David Hooper, Steven Grimshaw, Donald Grimshaw and Kevin Grimshaw; and three nieces, Debbie McClure, Norma Snider and Ruth Hooper.
Graveside services were Jan. 5, 2021 at Fairmount Cemetery near Gentry, Ark.  To sign the online guestbook, please visit www.wassonfuneralhome.com. Arrangements are by Wasson Funeral Home in Siloam Springs, Ark.