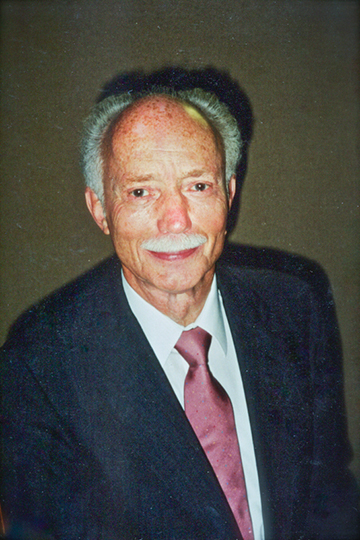 Marco Salvatore Randazzo, 87, passed away October 15, 2017 in Springfield, Mo. Marco was born Nov. 10, 1929 in Hollywood, Calif., to Marco Francis Randazzo and Elizabeth Lowe. He was a member of the First Presbyterian Church of Eureka Springs. He was an organ donor and donated his body for research.
He grew up in Kansas City, Mo., and graduated from Paseo High School in 1946. He attended junior college until he was drafted into the U.S. Marine Corps where he served as radio repairman, and was honorably discharged in 1953. After graduating from the University of Kansas in 1955 with a degree in mechanical engineering, he had a long and varied career in the aerospace industry.
He dedicated many years of his life to the Boy Scouts of America, attaining the rank of Eagle Scout, and serving as Assistant Scoutmaster and Scoutmaster of Troop 3 in Dallas, Texas. He was also an avid glider pilot.
He is survived by his wife of 58 years, Mary Lester Randazzo; two daughters, Tina, of Thayer, Mo., and Donna (Ross Walker) of Centennial, Colo.; his sister, Jo Welz, of Littleton, Colo.; three grandchildren, three great-grandchildren, two nieces and three nephews.
Graveside services will be held in Eureka Springs at a later date. Memorial donations may be made to the U.S. Marine Corps Toys for Tots program or a charity of your choice.