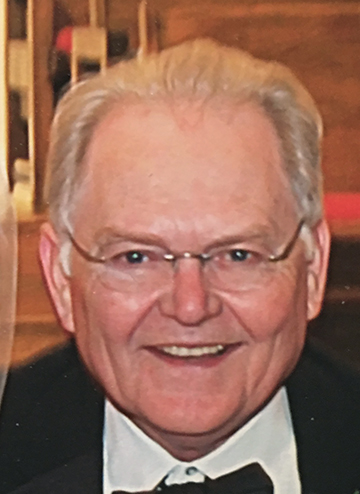 Lynn Boyd Bridwell passed away January 25, 2018 at age 78 in Rogers Ark. He was born Sept. 21, 1939, near the Cumberland River in Livingston County, Ky., the only child of Percy Lynn Duvall Bridwell and Vernon Bridwell.
He attended elementary schools in Livingston County and Crittenden County Kentucky, attending one room school houses. Lynn grew up on the farm on the Bridwell home place on Bridwell Loop in Crittenden County, Ky.
He graduated from Marion High School, Kentucky in 1957 as an honor student, where he played basketball and baseball, and was known as "Lefty Bridwell." He went to Murray State University on a baseball scholarship where he graduated in 1961 with a bachelor degree in Physics and Chemistry. He then played baseball in the minor leagues of the Minnesota Twins in 1961 as a left-handed pitcher. 
Lynn received his doctorate in Nuclear Physics in 1965 at the University of Illinois Urbana-Champaign. In 1965, Lynn began teaching physics at Murray State University until 1984. During his time at Murray, he was also a Research Physicist at Oak Ridge National Laboratory in Tennessee and at the Atomic Energy Research Establishment at Harwell Laboratory in England. 
Lynn was an honored member of the Crittenden County Kentucky Sports Hall of Fame and Murray State University Sports Hall of Fame. He was an enthusiast of bird dogs, bird hunting, deer hunting, fishing, taxidermy and Tennessee Walking Horses.
Lynn was preceded in death by both parents and a son, Lane Nall Bridwell. He is survived by his wife, Linda, of the Grand Central Hotel in Eureka Springs, Ark., three daughters; Lindy Bridwell of Mayfield, Ky., Leann Bridwell of England, and Emma Bridwell of Fayetteville, Ark., two grandchildren; Wesley Cooper and Joelle Cooper of Mayfield, Ky., two step-daughters, Kimberly Rodda of Eureka Springs Ark., and Brooke Robinson of Fayetteville, Ark., five step-grandchildren.  
May he Rest in Peace.
Donations may be made to the Alzheimer's Association of Northwest Arkansas. Memorial Service, Saturday, Feb. 3, 2018 @ the Grand Central Hotel, Eureka Springs, Arkansas at 11 a.m.
Arrangements are under the direction of Nelson Funeral Service. Online condolences may be sent to the family at nelsonfuneral.com. © Nelson Funeral Service, Inc. 2017