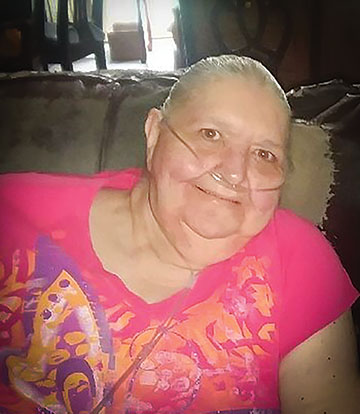 Linda Ann Bibb of Holiday Island, Ark., was born May 4, 1947 to Leonard and Frieda (Masamella) Rhodes in Bakersfield, Calif., and passed away January 4, 2021 in Eureka Springs at age 73.
She was a member of First Christian Church in Eureka Springs.
Linda enjoyed listening to country and western music. She grew up in the country and western music world because her father Leonard "Dusty" Rhodes played steel guitar for Buck Owens.
Linda is survived by her husband Paul Van Bibb; one niece, cousins, and several friends.
She is preceded in death by her parents, and brother Gary Rhodes.
A Memorial Service will be 10 a.m., Saturday, Jan. 23, 2021 at the First Christian Church in Eureka Springs, Ark., with Pastor Mark Golaway officiating. Memorial donations may be made to Nelson Funeral Service c/o Linda Bibb to help with final expenses.
Burial arrangements at the Fayetteville National Cemetery are under the direction of Nelson Funeral Service. Online condolences may be sent to the family at nelsonfuneral.com. © Nelson Funeral Service, Inc. 2021.