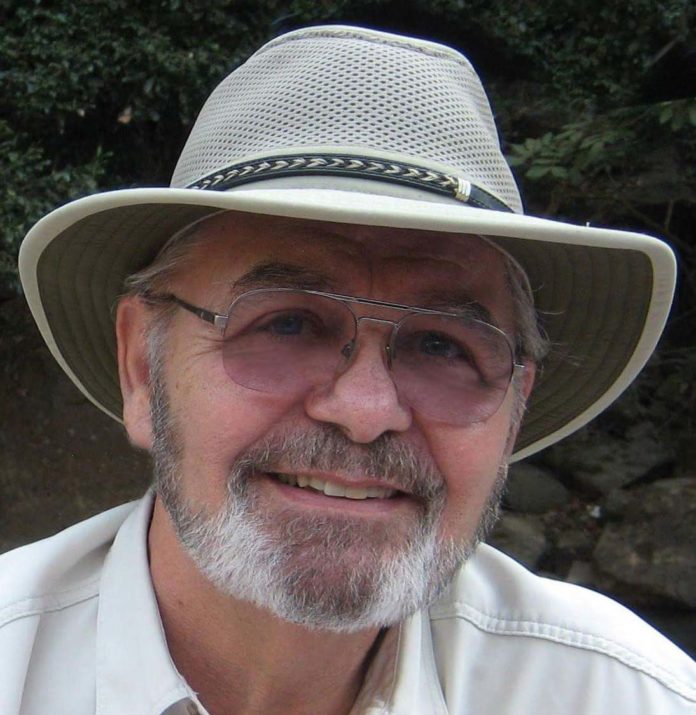 Leigh Russell Spargur, 75, of Berryville, Ark., passed away on Monday, July 9, 2018 after a courageous four-year battle with prostate cancer.
Leigh was born in Dayton, Ohio, to Mary and Charles Spargur on February 17, 1943. He was married to Florence (Blashke) on March 4, 1997.
Leigh was a valued employee of Combined Insurance Company of America for more than 25 years. He also was a professional photographer, including working as a staff photographer over a 30-year period at the Indy 500. Several of his photographs have been professionally published.
A man with a variety of interests, Leigh's hobbies included worldwide travel by plane, ship, auto and motorcycle, hot air ballooning, skydiving, riding roller coasters, playing chess, cooking and jewelry making. When he came across something that piqued his interest, he would research it, educate himself on it and work to master it. Until the end, Leigh did not let his illness interfere with his zest for life and learning new things.
Leigh is survived by his loving wife; daughter, Pamela; two stepchildren, Bella and John; sister, Nancy and brother-in-law, Bill Everingham; two nephews, Jason and John Crawley; and his sister-in-law, Nancy Livingston.
Leigh's family extends sincere thanks to Dr. Hershey Garner and Dr. Eric Schaefer and the nurses in the ICU at Mercy Hospital in Rogers, Ark., for the care given to Leigh.
Gathering of Remembrance will be Friday, July 13, 2018 from 5 –7 p.m. at the Charles M. Nelson Memorial Chapel in Berryville. Arrangements are under the direction of Nelson Funeral Service, Inc.
Memorial donations may be made to the Prostate Cancer Foundation, 1250 Fourth Street, Santa Monica, CA 90401. Online condolences may be sent to the family at nelsonfuneral.com. © Nelson Funeral Service, Inc. 2018