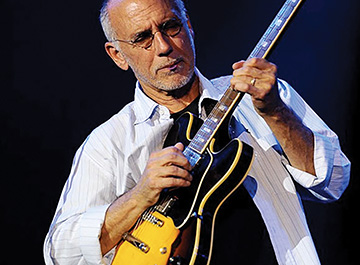 Larry Carlton, also known as Mr. 335 for the sweet sound he gets from his Gibson ES-335 guitar, is a luminary in the jazz world. He's a four time Grammy winner and has been nominated 19 times, not a surprise for a man who has performed on more than 100 gold albums.
Carlton has done it all, releasing his first solo album in 1968, then joining The Crusaders and performing on 13 albums with that legendary jazz/rock group. His innovative style and talent made him a sought after studio musician who recorded with John Lennon, Sammy Davis, Jr., Paul Anka, Jerry Garcia and Dolly Parton, just to name a few. Carlton then built his own studio to begin arranging and producing, one of many notables being the soundtrack for "Against All Odds."
This man is a rare talent in the music world. We, me and thee, can witness that talent at the Aud as part of Jazz Eureka, Saturday at 7:30 p.m. Tickets available at theaud.org.