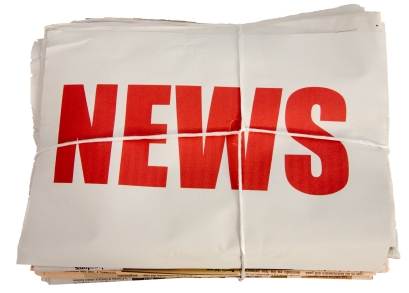 At the Oct. 10 Planning Commission meeting, Terry McGuire applied for new commercial construction for 10 affordable housing units and a hostel where Judah St. meets the rear of 105 E. Van Buren. He said the property is zoned C-2 and there is ample parking, and he envisioned establishing a trolley stop at the property.
Commissioner Ann Sallee wondered if McGuire's design fit the definition of a Planned Unit Development, and asked his definition of a hostel. McGuire replied his idea of a hostel was the traditional European style of rooms with bunks, not individual rooms, and there would be a meal preparation space but not a kitchen. He said he knew of only one other hostel in Arkansas.
Commissioner Tom Buford asked what rent McGuire expected for his apartments, and he responded $400-550 for studios or one-bedroom units.
Particular complications based on definitions in City Code began to arise about whether McGuire intended to build a PUD or new commercial construction. Parking requirements, size of the property and that Code does not have a definition for a hostel have to be dealt with.
McGuire suggested his project could fall under the category of a boarding house, and City Economic Development Coordinator Glenna Booth added it could be considered a tourist lodging.
Buford said he did not want to impose a hardship but wanted McGuire to revise his plan to designate more green space and less parking. McGuire was okay with a revision but asked for more guidance.
Commissioner Susan Harman was stuck on what kind of project they were considering, and McGuire suggested they call it a tourist lodging. Chair Melissa Greene pointed out if McGuire were proposing new commercial construction it would not in the purview of Planning what he did with it, only that it met Code requirements.
Commissioners struggled to sort out distinctions in what McGuire proposed and definitions in Code. "It's gone from apartment concept to multi-use – it's mixed," Harman said.
"We don't care what it is called," McGuire replied. He said in his experience, he has seen Planning Commission bring a project into PUD status because of issues with the site. He said if commissioners go that direction, he would return with a revised site plan which complied with regulations. He asked, however, if there was a benefit to considering his project a PUD. Otherwise, he said the project could stand.
Buford spoke up for McGuire's attempt to create affordable housing, and commissioner Woodie Acord said the project should be considered new commercial construction. Sallee saw it as a PUD.
To clarify, Harman moved to consider McGuire's project a PUD. Sallee seconded that, but vote was 2-2, Acord and Buford voting No.
Sallee moved for McGuire to return with a revised plan for a new commercial construction with parking and green space more clearly defined. Vote was 4-0. Green said the application would be on the Oct. 24 agenda.
Definition of a hostel
Sallee told commissioners the idea of a hostel bothered her. She thought dormitory style accommodations was a recipe for disaster, and she preferred removing the category from Code. Booth said Sallee was making them sound terrible, and that she stayed in hostels during her trips. Acord said his daughters stayed in hostels when they traveled extensively in Europe, and he expected one in Eureka Springs would be an asset.
Sallee insisted a hostel seemed like something the town did not need because "we have tons of tourist lodging."
Acord commented the new influx of mountain bikers coming to town have a different lifestyle than typical tourists. They are accustomed to camping, and a hostel might be what they prefer. He considered it no different than people in a campground, and McGuire had said his would have on-site management at all times.
Sallee relented. "So let's leave it in and move on," she commented.
CUP for a tourist lodging
Alderman Peg Adamson represented her application to have a Conditional Use Permit reinstated for a one-unit tourist lodging at 145 Mill Hollow Rd. She said the cottage is 500 ft. from the main house, and she has installed new storm doors and windows, upgraded the lighting, and painted. The cottage is too small to be a monthly rental.
Vote to approve the application was unanimous.
Next meeting will be Tuesday, Oct. 24, at 6 p.m., in the Auditorium lobby.