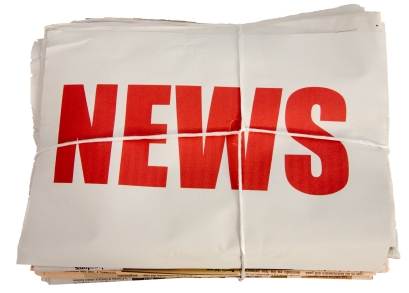 Dennis Markey, architect for Bates and Associates, is responsible for guiding the Eureka Springs Hospital Commission through the process of developing a plan to determine whether a deal can be struck between the commission and Allegiance Health Care to renovate ESH. He spoke to the commission at the Jan. 18 meeting about what he envisioned next.
Markey said it is time to hear from different stakeholders, and suggested a meeting with representatives of different departments at ESH – administration, emergency room, radiology, nurses, etc., – plus someone to present the doctors' perspective to get a picture from all angles of what the hospital should be doing for the community and what makes business sense. He expected a two-hour meeting with as many as 20 people.
Out of the meeting should come ideas for what to renovate inside the building, and opportunities for expanding the facility to make better use of the property. Markey said the task would be to sift through these ideas and develop three different options with different price structures for possible renovations. After that the commission would need to determine financing for the project.
Commissioner John House said the users – those who work there – are most important in this part of the process, and even the perspective of physicians from out of town would be useful. He added they should understand the patients' point of view, as well.
Chair Michael Merry asked Mayor Butch Berry if city council should be involved, and Berry replied this process belongs to the commission. The commission can keep council informed, but the goal is to consider what services are needed and the best way to deliver them, and to envision what else ESH can offer to bring in more money to help pay for the renovation. Berry stated locals should not have to drive to Rogers for a simple test.
Commissioner Leva Murphy suggested a community survey, and Berry said the newspapers could let the public know input is needed because, after all, it is a community hospital.
Commissioners, along with Markey and architect Tom Johnson, agreed to have the idea-gathering session Thursday, Feb. 1, at 6 p.m., with the ECHO Clinic meeting room as the probable location.
Land purchase
At the December meeting, commissioners voted to get an appraisal for four lots adjacent to the ESH property for the possibility of purchase. Commissioner Barbara Dicks reported that appraisal for the lots and a house on the property came in at $136,000, which did not include any improvements to the house.
Realtor Ken Riley said a bank would not lend more than the appraised value, so House moved to offer $136,000 for the property, and vote was unanimous to approve.
On Monday, commissioners held a special meeting, and after discussing a counteroffer, they voted unanimously to offer $141,400 which would include closing costs, but not Realtor fees or back taxes.
Riley said back taxes on the lots must be paid before closing the deal so there would be no encumbrances on the title. He agreed to write up the offer and, once it is signed, pass it on to Chair Michael Merry. Merry said he would then send it their attorney, and after his review forward it to Mayor Butch Berry for his signature.
Commissioner fondly remembered
Merry noted the long-time contribution of commissioner Bob Walling who passed away just before Christmas. Merry said Walling, as treasurer, worked to get more of a return on the commission's investments and, as a result, added at least $150,000 to their accounts.
Other business
The 2018 slate of officers is: chair – Michael Merry; vice-chair – Leva Murphy; secretary – MJ Sell; treasurer –- Barbara Dicks.

Commissioners decided to continue holding meetings at 12:30 p.m. on the third Monday of each month at ECHO Clinic until further notice.
Next meeting will be Monday, Feb. 19, at 12:30 p.m. There will be an information-gathering meeting regarding the future of ESH Thursday, Feb. 1, at 6 p.m., probably at ECHO Clinic.