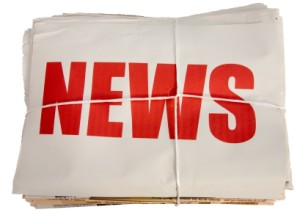 Chair Michael Merry told city council on Oct. 9 that Allegiance Health Management approached hospital commissioners with the idea of remodeling Eureka Springs Hospital, a deal that would require Allegiance to pay an increased lease and put up a surety bond as insurance in case they are not around for the life of the bond which finances the project. What no one knows yet, Merry said, was how much the remodeling will cost. How much they remodel or rebuild will depend on how much Allegiance is willing to invest.
To get an estimate, Merry said the commission, with help from Mayor Butch Berry's office, sent out Requests for Qualifications to find an architectural firm that can develop the preliminary drawings. Response has been vigorous, and bids will be opened Oct. 15 in the mayor's office. Merry said the commission expects to pay $20,000 or more to get the initial drawings, which will be useful whether Allegiance or someone else is their partner.
Alderman Kristi Kendrick said she was astonished the Hospital Commission had not pursued other financial options, and asserted Allegiance should pay for the preliminary drawings. Merry replied the contract requires Allegiance to maintain the facility, while improving it is a responsibility of the commission.
Berry clarified the commission is trying to find out how much a much needed renovation would cost. Alderman David Mitchell added there were architectural studies done a few years ago that should still be relevant to this project.
Alderman Terry McClung commented it was a positive thing the commission was doing, and while he said he not sure how the situation will turn out, "it's probably worth spending the money."
Merry said the commission is leaning on the mayor's office to guide them through this process. They are only trying to find options for keeping the hospital alive for years to come, and the commission will have the architectural renderings to use for a renovated facility whether it will be with Allegiance or someone else.