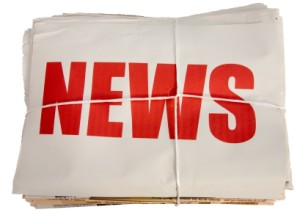 At its April 10 meeting, city council endorsed efforts of hospital commissioners to work with Allegiance Health Management to create a cooperative plan for rehabbing Eureka Springs Hospital on its present site. At the April 17 meeting, commissioners discussed what comes next.
"We need a list of what Allegiance needs before we can go forward developing a plan," Chair Michael Merry said.
Commissioner Barbara Dicks asked if the Historic District Commission would even allow the older ESH building to be torn down as Rock Bordelon, CEO of Allegiance, had suggested. If the building can come down, what would HDC allow as a replacement? If the exterior walls must remain, then all modeling would be on the interior. Answering these questions would affect the cost of the project.
Commissioner MJ Sell stated her understanding was the entire facility – the original building at its wings – was listed on the Historic Registry, and commissioner John House surmised that they, therefore, might not be able to do anything to the exterior.
Mike Finefield, architect with Morrison Architects, said his team would meet the intent of the National Registry but still try to meet the medical needs of the community. He said he has worked with the HDC before and found them to be practical. He said Morrison Architects had done preliminary work on ESH already, and advised the commission to have something to show the HDC when the project is presented.
Vicki Andert, Chief of Nursing at ESH, said she would provide the list of needs from Allegiance, but she knows for sure everyone wants to make the facility safer, bring it up-to-date and, if at all possible, add new services.
House then projected the process would be to get an architect to present a plan for what would be ideal, run that plan by Allegiance, then go to the HDC for approval. At that point, they would need to find money.
Merry opined they should get information from Allegiance first, "then juggle and go from there." Merry suggested the commission should begin having monthly meetings to keep the project going forward until they find out whether it will fly.
Architect Laura Morrison told commissioners her company was preparing details for "block concepts" for ESH two or three years ago, but that process stopped. However, these details are available, and they simply need to update the list.
Comments turned toward long-term lease commitments, which led to getting lawyers involved, but Merry returned to whether or not they will be able to bring down the walls and start over or just extensively remodel the interior. Regardless, he wanted a facility that will remain viable for the next 20 years.
House said the project is on the shoulders of the commission, not Allegiance. Businesses go belly-up all the time. To lock Allegiance into a long-term lease might not matter if they go out of business.
"Regardless, we don't want to interrupt services to the community," Andert stated.
Sell pointed out the project would have to be put out for bid, and Morrison said her company would put in its bid. They have useful data for ESH already, and she explained the process for watching costs along the way, saying her company would monitor the process.
Commissioners will review the information from Allegiance that Andert provides at the next meeting.
Let's invest
Commissioner Bob Walling told the commission they have $785,000 to put into Certificates of Deposit, and he has discussed with a local bank options for investing. He said they would have another $125,000 coming in this year.
Commissioners wanted to set up a plan for having five five-year CDs mature one at a time each year. They agreed to keep $85,000 available for expenses, and authorize Merry and Walling to invest $700,000 in CDs according to their strategy.
Next meeting will be Monday, May 15, at 1 p.m., at ECHO Clinic.