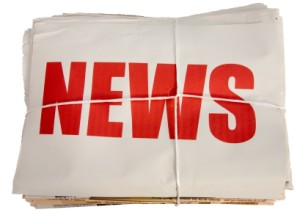 The Historic District Commission spent 45 minutes at its Oct. 4 workshop in a briar patch of confusion about how many votes it takes to pass a motion, and emerged scratched and road-weary with no decision and more homework assignments.
At the Sept. 30 meeting, a disagreement arose regarding Chair Virgil Fowler's view that if five commissioners were present, three votes were enough to approve a motion. Some commissioners pointed out they had always held four votes were necessary.
Fowler reported he met with Mayor Butch Berry about the dilemma, and Berry had suggested HDC follow the same guidelines as city council and the Planning Commission, which require four votes. To Fowler, this meant HDC would need to clarify its guidelines.
He said the commission voted to follow Robert's Rules of Order, but that HDC guidelines would supersede RRO when there were conflicts. HDC guidelines state that if there are seven commissioners, four votes are necessary for passage. Fowler's point was the guidelines say nothing about if only six or five commissioners are present. He maintained RRO was clearer because it said when a quorum is present, a majority of votes cast prevails.
Commissioner Dee Bright strongly disagreed. She said the guidelines state if there are seven commissioners, four votes are needed for passage. They have seven commissioners, therefore four votes should be required.
Fowler insisted the guidelines are not specific. Commissioner Steve Holifield suggested, "So spell it out in the guidelines."
"Or do what Butch said and what everybody else does," Bright added.
The conversation circled from four votes is minimum to Fowler's view that the situation was not that simple until commissioner Mark Ingram stated, "Let's make it clear and be done with it." He admitted his reading of the guidelines at first was it should take four votes, but he did see that Fowler's point was relevant.
Commissioner Melissa Greene pointed out to Fowler that if the commission were to follow RRO to the letter as he had suggested, then he, as chair, would no longer be able to participate in their discussions. He should moderate the meeting and move them through the agenda, but not participate in the back and forth. Fowler had several objections to Greene's interpretation of RRO.
Holifield said they should follow the leadership of the mayor because council and all commissions should have the same rule in this regard. Observations on all sides were exchanged. In the end, Fowler took on the assignment of seeing what the voting guidelines for Planning and council are, and he asked commissioner Wendi Super to see how the Parks guidelines read.
Conversation will continue at the Oct. 18 workshop.
Code enforcement
Fowler stated they should get themselves ready for a conversation on code enforcement with Berry and Building Inspector Bobby Ray at the next workshop.
Ingram said the problem is that follow-up on complaints is inconsistent and convoluted. He claimed he knew of several active complaints not being pursued, so there are no consequences for violations. He said determining fines was the least of the problems, and fines are irrelevant if there is no follow-up.
Holifield said he wanted to hear what the Building Inspector has to say about the follow-up procedure, and Greene added she wanted commissioners to be informed of responses to complaints.
New equipment
City Economic Development Coordinator Glenna Booth reported she had purchased the equipment needed for the transfer of property files to digital archives. In progress is hooking up the hardware to a landline with access to the Internet. Booth said she can apply in December for grant funds to help pay for transferring the data.
In the regular meeting, commissioners worked approved six applications and most of another one. These six were approved:
157 N. Main – replace side door

2 Howell – free-standing rear ground-level decks

17 Howell – new retaining walls

2 Prospect – new rear deck; new storage shed

4 Prospect – new storm windows

10 Alamo – replace, expand rear deck
Rod Slane represented the application for several projects at 169 Spring. He said work began when a tree fell on an exterior stairway. When he removed the damaged stairway, he discovered rotten siding and studs where the stairway had funneled in rainwater.
Besides relocating the stairway and replacing the siding with fiber-cement siding, Slane wanted to replace the railings on a deck and replace windows. Fowler suggested because of the scope of the project, they should make a site visit. Bright asked if there were parts of the project they could approve right away so Slane could continue his work. After examining the list, commissioners approved everything on the application except relocating the stairway. For that they will make site visit.
Consent Agenda approvals:
21 Singleton – replace porch spindles & flooring with original style

61 N. Main – new trim color

173 S. Main – foundation wall for Mexican bus

63 N. Main – new sign
Consent Agenda items are Level I applications that the City Preservation Officer believes
to be in accordance with Design Guidelines.
Fowler presented these Administrative Approvals, which are applications for repair
and work involving no changes in materials or but which include changes in roofing color.
249 Spring – replace quarter-round on porch

29 Linwood – repaint, repair siding

110 Spring – general repair and maintenance

51 Mountain – repair porches; repaint

4 Singleton – re-roof
Next meeting will be Wednesday, Oct. 18, at 6 p.m., in the Auditorium lobby. It will be preceded by a workshop at 5 p.m.