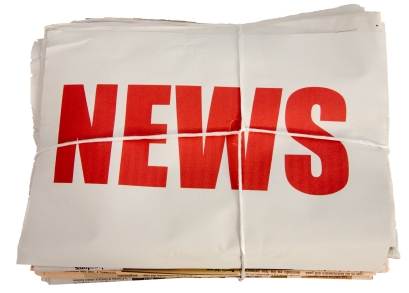 Commissioners at Carroll County Airport recently increased the cost of short-term leases for hangars by $5 per month. However, at the Jan. 19 meeting, they learned tenants with long-term leases pay for the electricity in their hangars but short-term leases do not address electricity payments. Pilot Harper Goodwin, who has a long-term lease in the newest eight-bay hangar and has his own electricity meter, estimated CCA might be paying more than $2500 per year for the electric bill for some of its tenants.
This inequity was a shock to some commissioners, especially at a time when CCA is revenue challenged. None disagreed the electric burden should be passed on to the tenants. Commissioner Dave Teigen, who also leases a hangar and gets his own utility bill, said he has paid electricity at every airport he ever leased in, and insisted an adjustment should be made to offset the burden on CCA. He said he was in his hangar more than usual during the past month, and his bill was around $30.
Opinions varied as to how to implement any increase so quickly on the heels of the $5 across the board increase. One factor presented by Airport Manager Michael Pfeifer was there are different rents for different kinds of hangars, and pilot and airport advocate Alex Thurocy pointed out a flat increase might be seen as unfair because it would be a higher percentage increase for some. Pfeifer and others maintained the increase should not be imposed mid-year because there is a lease in place.
Eventually commissioner Sandy Martin moved to leave the existing short-term leases as they are (which includes the $5 increase over last year) but increase all new leases effective immediately by $15 to cover electricity. Existing leases would get the increase in 2019.
Keeping a tally
Teigen suggested a strategy for letting Carroll County residents, as well as justices on the Quorum Court, understand the value CCA provides for the county would be to keep a tally on all planes that land at CCA, the reason for landing here, where the passengers go while in the county, and other comments. One way to elicit information from visitors would be to put names in a hat and draw one name each month for a prize of $50 worth of aviation fuel. Teigen said his business would sponsor the raffle. He said he often hears from the staff at the Crescent Hotel about those who fly in, but there is no other information about what they did.
While Teigen was making his offer, two couples entered the airport briefly as they prepared to take off in their plane which was tied down on the tarmac. Pfeifer noted they had flown in the day before, used a courtesy car to drive over to the Crescent Hotel where one of the couples got married, and the new husband was a professional baseball player. Teigen said this is the kind of information the airport needs to share, and commissioners voted to approve his offer.
Projects at CCA
Engineer Dan Clinton reported the taxiway resurfacing project was completed, and it came in $5000 under bid. He added the project contributed significantly to the local economy and was paid for by federal and state funds.
The next project will be to upgrade the lights at both ends of the runway. Clinton said CCA would see a noticeable reduction in electrical expense because of the installation of more efficient lighting. He will submit the grant request in March.
December fly-in
Pfeifer reported 15 planes landed at CCA for the Dec. 16 fly-in to join a healthy sampling of locals who drove over. Teigen and volunteer Dave Sparks donated all the food for breakfast.
Regarding the fly-in, Pfeifer passed along this email:
"Flew in this morning for the first time for the 3rd Saturday breakfast fly-in. Had a great time and it was good to get to see Michael again. This is by far the nicest small airport I've been to. Good services and facilities and in a great location. I hope the people of Berryville and Carroll County appreciate what they have and keep supporting it." Butch and Beth Eggers.
Pfeifer also shared this letter from an Oklahoma couple:
"My wife and I are new to flying and recently discovered the airport in Carroll County. In the last year, we have made four trips to the Carroll County Airport traveling to Eureka Springs and Branson. We love the airport and hospitality that Michael provides when we fly. The service is tremendous, and we plan on making lots of trips in the future. It has become our favorite destination! Gary and DeLana Aylor.
Other items
Commissioners voted to charge $15 per month for personally owned vehicles being stored in hangars effective February 1.

The commission also voted to charge $30 per month for long-term (30 days or more) for outside tie-downs effectively immediately.

Goodwin presented the idea of a yard sale type of event, which focused on equipment for outdoor activities. He also volunteered to pay for putting the event on the Chamber of Commerce map for the Yards and Yards of Yard Sales.
Next meeting will be Friday, Feb. 16, at noon.