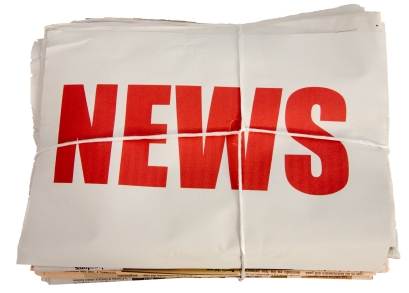 At the Oct. 11 Mayor's Task Force on Economic Development meeting, Chair Sandy Martin passed around copies of charts depicting various aspects of what has been a tepid economy through July this year, noting that August was more robust.
Martin said folks in the targeted marketing areas have had their challenges this year, and City Advertising and Promotion commissioner Terry McClung said the CAPC has increased its reach through digital advertising to Minneapolis, Atlanta, Denver, Las Vegas and beyond, so more people are learning about Eureka Springs.
Martin explained one set of charts reflected data collected at the Chamber of Commerce from April through September. Those who answered the survey gave their home states and age category. By far through the year, respondents were at least 51 years old and from a nearby state, but in every month there were visitors from at least 20 states. Also on the list were New Zealand, Germany, Chile, Costa Rica and Indonesia.
Martin also had charts showing CAPC collections, and restaurants outpaced all lodging combined, which the Task Force interpreted as an economy that could not get by without daytrippers. Folks in the group recounted they had first come to Eureka Springs for the day but returned to spend the night and later moved here.
Main Street Eureka Springs Director Jacqueline Wolven commented it would be useful to see the same comparisons going back at least five years for a perspective. Mayor Butch Berry responded that overall for the past few years, tax revenue has been increasing each year, but McClung countered there has not been an increase in the number of visitors. "I can look at the parking lots and tell that," he said.
Martin said she had a preliminary report from research done by the Winrock International Foundation on the state of the local economy, and the final report would be presented in community meetings beginning in December. Information will address both tourism and expanding the retail base.
She pointed out residents who live near Beaver Lake might go to Rogers to shop because they can find more choices than in Eureka Springs, so filling that gap would be one focus for the task force. In addition, Martin envisions developing a marketing strategy and pitches aimed at key industries – someone in the outdoor activity business, for example – to convince them to make Eureka Springs their new home.
She said there are ongoing conversations with possible new businesses but admitted a key the city does not have is an ideal piece of real estate. She said after the Winrock report comes out, they would be able to break into task groups, identify targets, create convincing multi-media presentations, and get to work.
Wolven said she preferred businesses that do not send profits back to a home office somewhere else. McClung disagreed that big business should be summarily dismissed, and Berry added that Walmart family members are investing in outdoor recreation sites around Eureka Springs.
"Just be careful who we go after," Wolven said.
The group agreed the process will be a long haul, but "we're bleeding out like crazy," Martin said, and the goal is to keep the tax revenue here in town. Chamber of Commerce board member Mike Seals, pointed out there are things folks cannot get here, and people from large cities might not want to move somewhere with limited retail resources.
Wolven maintained maybe Eureka Springs is not supposed to have everything. And what if the task force focused on helping Hart's, for example, improve and meet unmet needs of locals. "Helping them get better would be great for the community," she remarked.
She also maintained that an essential aspect to attracting businesses would be to upgrade Internet service, and businessman Charles Mowrey said there are federal grants to help communities move toward fiber-optic lines.
Berry said the Arkansas Economic Development Commission might be a partner in the search for attracting compatible businesses. He met with AEDC representatives, and they saw Eureka Springs as a prime location for testing their programs.
Electrifying concept
Berry mentioned the city is looking at installing electric car chargers as a move to prepare for future needs of visitors. Wolven mentioned a huge pot of money channeled through the state would available soon as a result of a suit against Volkswagen, and suggested they lobby for their share to pay for the charging stations. Berry said he would follow up.
Next meeting will be Wednesday, Jan. 10, at 10 a.m., in the Auditorium.