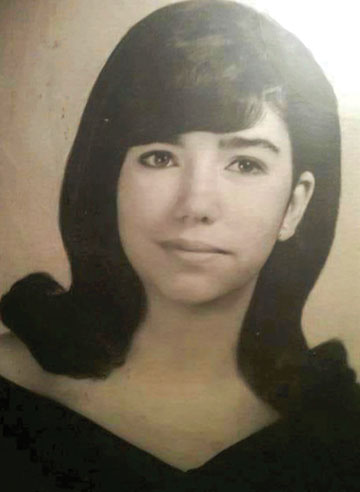 Frances Lynne Webb of Springdale, Ark., was born Nov. 20, 1949 to George and Sharda (Segraves) Bohannan in Berryville. She passed away on October 14, 2020 in Springdale at age 70.
Lynne was raised a Baptist. She truly loved taking care of her grandchildren who affectionately called her Mammy. She also enjoyed taking care of all animals, especially her beloved dog, Molly, and cat, Thriller.
She is survived by her son Christopher Webb of Springdale; daughters Kellie Bradley and husband, Terry, of Bella Vista, Ashley Schoggin and husband, Nick, of West Fork; one brother, Robert Bohannan, of Berryville, niece Sorrel Bohannan McCarthy of Lewisville, Texas; stepbrother Aubrey Heape of Sheboygan, Wisc.; grandchildren Tristan Bradley, Megan Wheeler and husband, Cody, Jeffrey Bradley, Cecily Hill; granddaughter Clara Schoggin; great-grandchild Mackenzie Hill; sister-in-law Heather Diamond; beloved dog Molly; along with numerous other family members and friends.
On Feb. 14, 1969 Lynne was united in marriage to Don Webb who preceded her in death. She is also preceded by her parents and half-sister Connie Hill.
Memorial Service was Oct. 19 at the First Assembly of God Church in Eureka Springs, Ark., with Tim Garrison officiating. Memorial donations may be made to the Good Shepherd Humane Society, 6486 Hwy. 62E Eureka Springs, AR 72632.
Arrangements are under the direction of Nelson Funeral Service. Online condolences may be sent to the family at nelsonfuneral.com. © Nelson Funeral Service, Inc. 2020.