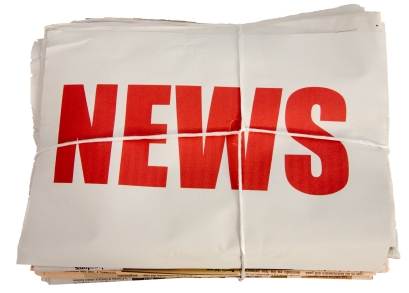 The City Advertising and Promotion Commission approved five marketing support requests at its Feb. 14 meeting. Batting leadoff was Chris Fischer, asking for $1200 to promote a new event called Off the Beaten Path produced by the Community Development Partnership and the Native Plant Garden Project. Fischer said the goal of the May event will be to present the natural resources of Eureka Springs to a broader audience, and promote long-term conservation to sustain local biodiversity and natural habitats. He also hopes the event coordinates with the efforts of the CAPC to lure visitors through downtown and to springs and parks of Eureka Springs.
Fischer said they intend to collect useful demographic information about whom they attract and where they came from.
Dee Bright spoke for the Annual Christmas Tour of Homes, an event put on by the Preservation Society. She said 956 people attended the event last December, and her request was for $3000 for promotional materials. Chair Susan Harman said the handout for the event contains interesting historical information and she hoped Bright could work with Modern Tourism Apps to include the anecdotes and history on the Eureka Springs app.
Also approved were $1000 for events related to the Veteran's Day Parade; $1372.53 for Springtime in the Ozarks and $1690.25 for Books in Bloom.
Raises, yes, merit increases, not now
Harman announced there would be a three percent Cost of Living Adjustment for city employees this year, plus possibility of an additional merit increase. The merit increases would be awarded within each department.
Commissioner David Mitchell commented there was "something odd" about the city and the merit increases, and he was unsure about the process for awarding them. "It's going to be fraught with more trouble," he said stating there was no history to support the increases. He suggested they let a year go by while they develop a more solid system for awarding merit increases.
Harman noted Executive Director Mike Maloney does performance evaluations for all staff except Finance Director Rick Bright, and the commission should evaluate Bright and Maloney. She agreed she would feel better giving merit increases if there were some sort of history to base them on. Merit increases are not already in the budget.
Commissioner Terry McClung agreed with no merit increases this year but prepare for next year, and Mitchell moved they forego merit increases this year. Vote to approve that motion was unanimous.
Where are we going?
Harman suggested they set annual goals and targets for staff and the office as a whole, such as hitting revenue targets or meeting marketing goals on time. She said they would be giving Maloney and staff guidance for what commissioners would like to see. Bright suggested a five-year goal and remarked they would not know if they hit a goal if they did not set one. He said one goal would be to tighten up the process involving media buys for marketing support applicants.
Mitchell said Maloney and Bright should start the process and pass along their ideas to the commission.
McClung suggested they take this on at a workshop along with performance evaluations, and Harman commented clearing up these and other housekeeping items would allow commissioners and staff to communicate better.
Other items
Commissioners voted for Harman to continue for another year as Chair, and for meetings to remain on the second Wednesday at 6 p.m. and workshops to occur on the fourth Wednesday at 4 p.m.

Commissioners voted to recommend Greg Moon be seated on the commission.
Next workshop will be Wednesday, Feb. 28, at 4 p.m. at the CAPC office, and the next regular meeting will be Wednesday, March 14, at 6 p.m.