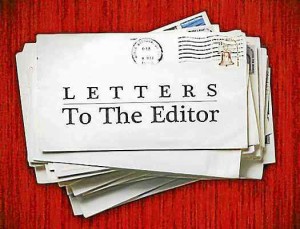 Editor,
The flap about the National Football League has been on the news nightly.
The national anthem has recently been mentioned, which reminded me of Francis Scott Key's life. He was not just your garden variety Christian, but a Sunday school teacher for the American Sunday School Union which deems him an apostle.
The former ASSU designation is now the American Missionary Fellowship, under which I was mentored by Merle Wilson, who oversaw 11 country Sunday schools west of Salem, Oregon, where I had my first farm at 25 in 1966.
Wilson's three teenage kids kept their three horses at my farm, and the middle son was drafted soon after high school for Vietnam. He stepped on a mine. He died.
This month as I watched all of the Ken Burns documentary on Vietnam my mind reviewed Brian riding across the pasture on the Morgan mare and the $50 retired rodeo bronc and hugging the neck of the young colt. I cried.
Richard B. Waxenfelter