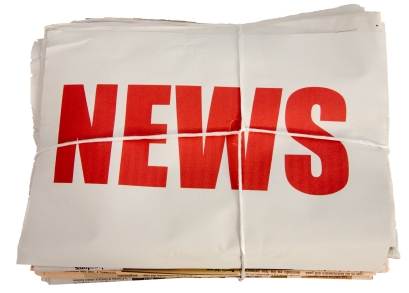 The Heart of Many Ways on Mountain Street recently had a new heating and cooling system installed, which once again allows full use the building for large events such as the upcoming first InterSpiritual Festival that will be held Dec. 1-3.
"Taking care of the building is an important part of the work we are doing and we are committed to preserving the building in order to be able to continue," HMW coordinator Melissa Clare said. "We appreciate its architectural uniqueness and want to maintain historic integrity while also looking at options for wheelchair access. Historic buildings always need a lot of TLC so this will motivate us to keep reaching out in a variety of ways."
The InterSpiritual Festival will open Friday at 5:30 p.m. with an opening by renowned Native American flutist John Two Hawks, followed with a Sabbath Potluck Dinner and celebration led by Rabbi Rob Lennick from 6 – 8:30 p.m.
Saturday, Dec. 2, there will be a prayer vigil from 1 to 4 p.m. with participants encouraged to bring prayers and songs. Sufi Peace Dances and Music will start at 7 p.m. with Azim Miller and Friends.
Sunday, Dec. 3 at 9:45 a.m. there will be a Universal Worship Service. The afternoon session will begin with music by harpist Brenda Bowen Cox at 1:30 p.m. This will be followed by an introduction to various affiliate groups, and Marcie Brewster will lead a drum chant. At 3:15 p.m., Ven. Thupten Dorjee will lead a Buddhist Mindfulness Meditation.
Refreshments will be served, and there will be an opportunity to see the niches created by each affiliate group. A book sale, panel discussion on "Finding Unity, Honoring Diversity," and opportunities to get more involved in bringing new spiritual programs to the building are included.
Clare said the festival is being held to counter polarization and people expressing hatred for what is unfamiliar to them.
"Religion is often used as a cover for violence which has nothing to do with religion," Clare said. "For example, the massacre of the Rohingya in Myanmar is not a reflection of Buddhism. The so-called Islamic State has nothing to do with Islam. Here in the U.S., we can stand up for freedom of religious expression."
Clare feels that it is important to educate ourselves about other religions and spiritual ways to foster mutual understanding and respect, and move away from prejudice and hatred.
"The Heart of Many Ways in offering a place for multiple faiths and spiritual paths is at the same time offering a way for more people to experience the essence of what they bring," she said. "We believe that at the heart of every spiritual tradition or way, there is the same divine source. For those seeking a spiritual path, searching for wisdom, perhaps they'll find what they seek here."
About two years ago the building transitioned from ownership by the Christian Science Church to the non-profit Heart of Many Ways. The church had discontinued meetings due to dwindling membership.
Admission to the InterFaith Festival is free, but donations are gratefully accepted. The Heart of Many Ways is located at 68 Mountain St. For more information, call (479) 253-8252 or see the website heartofmanyways.org.