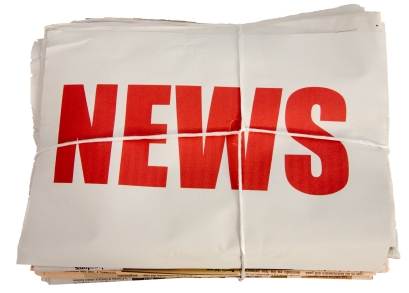 China announced June 21 that shipments of poultry from the Tyson Berry St. facility in Springdale where hundreds of workers have tested positive for Covid-19 would be temporarily suspended, and products that have already made it to China will be seized.
Tyson responded that there is no evidence coronavirus transmission is associated with food. While the Centers for Disease Control and Prevention and the Food and Drug Administration state there is no evidence of Covid-19 transmission in food, China is currently investigating a Covid-19 outbreak believed to be related to salmon that was prepared on the same cutting board at a Japanese restaurant in Beijing.
The Tyson facility on Berry St. has the largest number of active Covid-19 cases at poultry processing plants in the state. The Arkansas Department of Health (ADH) Covid-19 occupational cluster report lists 141 active cases at the plant, with a total of 225 cases.
Magaly Licolli, an organizer with poultry workers' rights group Venceremos, said Tyson has not been truthful about its reasons for keeping the plants open despite the pandemic. Tyson ran full-page newspaper advertisements in April stating there was a looming meat shortage and the plants needed to stay open to feed America.
"It said America's food supply was in danger," Licolli said. "We never had a meat shortage as they made us believe. I think that it was immoral and inhumane to expose local workers to Covid-19 in order to export meat to China. What we have learned is these workers have been sacrificed for the sake of profits. It was not for the nation's food supply."
Licolli said China stopping imports from the Berry St. plant shows Tyson is being held accountable for the lack of protection for workers.
"Hopefully, now Tyson can make significant changes for these workers," Licolli said. "They need to listen to the workers who really want the plants shut down to sanitize, and to put workers into a paid quarantine so those who are really sick can fully recover."
Tom Super, a spokesman for the National Chicken Council, told the ES Independent that the action by China is unjustifiable and goes against every scientific finding of health and scientific bodies across the globe.
"All the scientists talk about a two-week period for the virus to remain viable, and it takes four weeks for the frozen chicken to get to China," Super said. "In terms of keeping workers safe, outside of creating a vaccine itself, I don't know how much more poultry companies can do to."
Super said that poultry companies are providing personal protection equipment to workers, requiring social distancing, taking employees' temperatures, putting barriers between workstations, and doing "sanitation on steroids."
"Companies are spending a good amount of time and resources doing everything they can to make sure employees are safe and reminding them of the things they need to do when they leave work to make sure employees and their families are safe," he added.
In Arkansas, the governor has moved to Phase Two re-opening at the same time the state is seeing record numbers of Covid-19 cases with a concentration in Northwest Arkansas related to poultry processing. On June 20, the number of new coronavirus cases in the state reached 703 with a one-day record of 662 infections not linked to the outbreak at prisons.
According to figures from ADH, Carroll County was up to 136 cases with four deaths June 22, with 29 of the cases in Carroll County in people employed by poultry businesses. Carroll County's total more than doubled from 56 cases about ten days earlier. Sixty of the 129 are listed as recovered.
Two of the deaths were people who worked at the Tyson plant in Berryville.
Washington County had the largest number of Covid-19 positive cases in the state, 2,531, with 18 deaths. Benton County has the second largest number of Covid-19 positive cases, 2,087, with 13 deaths.
Workers should not risk their health and lives and the health and lives of their families for any reason, local residents Pat Costner and David Zimmermann said. They said there is no doubt that the Covid-19 cases coming from Tyson plants impact the entire community.
"How could it not? This is an open society," they said. "We all shop in the same stores, go to the same churches, and send our children to the same schools. We really are all here together.
"They should adopt and adhere to all current guidance issued by the Centers for Disease Control related to critical infrastructure workers and meat and poultry workers and employers.
"If we, the people of this county, are to respond sensibly and safely to the challenge of Covid-19, we need a state government that we can rely on to do its job honestly and correctly and share the actual facts with all of us."
The U.S. leads the world in the number of infections, 2.4 million, and 122,132 deaths. The U.S. saw a 25 percent increase in new cases of Covid-19 in the third week of June compared with the previous week.