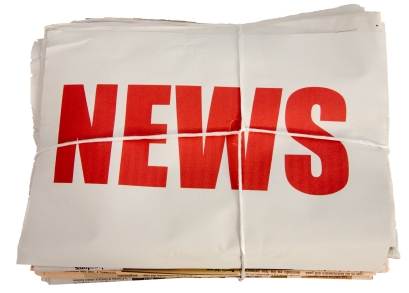 Valerie Hubbard Damon wrote and illustrated Willo Mancifoot and the Mugga Killa Whomps in the early 1980s. In the story, set in a buggy world, some nasty critters want to steal the light from the peaceful happy residents of Willobee land. Even while writing it, Valerie imagined it as a musical. "I saw each page as a stage setting," she said, "and some of the poems even came to me with a melody!"
The idea simmered on her back burner for years. She met Cathrin Yoder, a retired college professor, who moved to Eureka Springs in 2007. Once they sat down with a piano, the two quickly found that they could communicate almost telepathically. "She'd play the very notes I was thinking!" Valerie said.
Although she had never tackled a project quite like this, Cathrin's tangle of talents made her a perfect fit for the job. "It was a very natural process for us right from the start," Cathrin said, describing the collaboration. "She would give me direction and lyrics. We adapted some lyrics, and some songs we started from scratch."
That easy evolution continued during an early round of rehearsals in November. Valerie and Cathrin immediately found some surprising responses from the young cast members. "We saw them supporting each other, even when competing for the same part," Cathrin said. "Holding our auditions in small groups encouraged that process, too."
The cast responded enthusiastically to the experience. "They've come up with ideas, and they're really taking ownership and contributing," Cathrin said. "Just like in the story, they're creatively learning to solve a challenge together."
Valerie explained that the script evolved after those early rehearsals. "We are creating based on their talents," she said. As an example, she said they added more solos after they found how many talented vocalists they had.
Cathrin's background seems tailor-made for this project. She attended college on a scholarship to perform and compose on the piano, and earned her first undergraduate degree in music. She "fell in love with early computers" and continued to pursue the intersections of music and technology.
"One of my strongest suits is translation theory," Cathrin said. "The challenge is to translate the book into another medium without losing its spirit and culture." That means composing music that expresses all the emotions of the book. For Cathrin, the challenge also involves using technology that appeals to the target audience.
"Kids live in a world of augmented reality," she said, as she described some of the techniques that will make the book come to life. The sets and costumes will feature bright colors, and microprocessors and controllers will light up the costumes and provide other special effects. "Kids will love it, to see a live performance so different."
When it came time to find other members of the team, Eureka Springs delivered again. "Where else could you find such an incredible artistic community?" Cathrin asked. "We have talented artists painting backdrops, artists who just want to give back to the community." As Valerie explained, one of the main themes of Willo echoes throughout the production process. "The more you give, the more you have," she summarized.
Some very accomplished people have taken major roles in this production. Larry Horn serves as artistic director, with Charlisa French assisting. Marvin Jonason is the technical director and Melanie Naumann is the choreographer.
Valerie and Cathrin both see an unlimited future for the musical. "We see it going on, even becoming a film," Valerie said. "It's such a relevant message." They have worked hard to fund the project, but they have a lot of hard work ahead before the curtain opens. Willo Mancifoot the Musical will open at the Eureka Springs Auditorium on May 5. Special free advance performances are planned for area schools. Check out willomancifoot on Facebook.