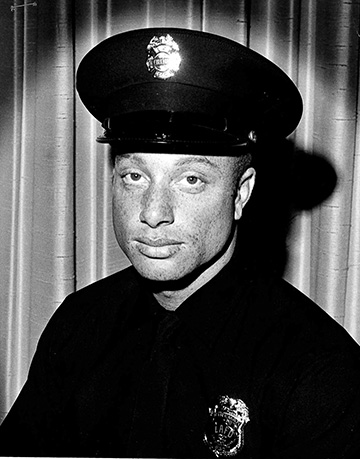 Ernest Thomas Spearman, Jr., of Eureka Springs, Ark., was born October 17, 1948, in Los Angeles, Calif., the son Ernest Thomas, Sr., and Geraldine (Burnett) Spearman. He passed from this life into eternity to be with his Lord on January 9, 2018 at age 69.
Ernest was a member of Faith Bible Church in Holiday Island, Ark. He loved the Lord, talking about all that He has done for him, studying the word, and just wanted to be a blessing to all. He loved to travel with his wife, Anita, listening to Christian music, singing, boating and reading.
Ernest joined the United States Navy in 1966 and was honorably discharged in 1969. On July 25, 1970, he joined Los Angeles City Fire Department and later in his career he became the new Construction and Environmental Inspector for LAX. He retired on Oct. 22, 2000, and he and his wife moved to Eureka Springs on October 28, 2000.
On March 25, 1977, he was united in marriage to Anita Gail Johnson who survives. Additional survivors include his son Thomas Edward Spearman of Arizona; sister, Cathy Hamilton, of Los Angeles, Calif.; and cousin, Charles Philpot of Los Angeles, Calif.
In addition to his parents, Ernest was preceded in death by his uncle, Edward Spearman and his two aunts, Josephine Spearman and Anita Philpot.
A celebration of life was held January 13, 2018, at Faith Bible Church in Holiday Island, Ark., with Pastor Larry Blanchard officiating.
Service arrangements and cremation are under the direction of the White Funeral Home and Crematory, Cassville, Mo.