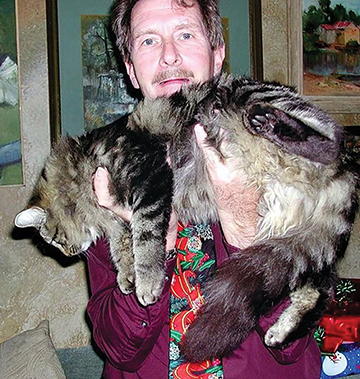 Elbert Alan Long of Eureka Springs, Ark., was born October 31, 1951 in Siloam Springs, Ark., son of Aubrey and Sybil (Cowden) Long. He passed away peacefully, Nov. 7, 2017 in Eureka Springs at age 67.
Alan grew up in the Highfill community and attended school in Gentry. He attended Arkansas Tech in Russellville where he earned a Master's degree in English and journalism. He was also involved in the ROTC program and performed with the Arkansas Tech Choir.
After college Alan worked for the Rogers Daily News, where he won many press association awards. He had the distinction of being the youngest Society Editor in the state of Arkansas. He then became co-owner of the Holiday Islander newspaper for 10 years before selling to Rust Communications and working for the Carroll County Newspaper group. Alan was involved in music, playing piano from the time he was a small child, singing with Ozarks Chorale, and ballroom dancing.
He is survived by his step-children, DeLee Weems-Holbert and Tracy Matthews of Carroll County, Ark.; Lee Roy Weems, III of Tulsa, Okla.; four grandsons, one niece, three nephews and a host of friends.
He was preceded in death by his parents and one brother.
A celebration of life service will be held at a later date. Arrangements under the direction of Nelson Funeral Service, Inc. Online condolences may be sent to the family at nelsonfuneral.com. © Nelson Funeral Service, Inc. 2017