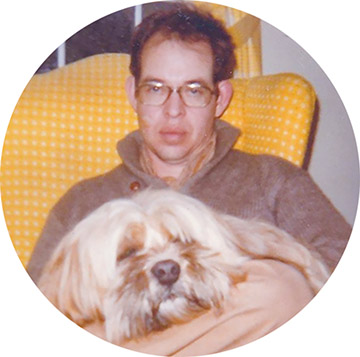 Dr. Robert R. Dartt, III of Eureka Springs, Ark., was born April 5, 1942 of Harrisburg, Pa., and passed away July 18, 2019 in Bentonville, Arkansas.
Robert, 77, was the son of the late Robert Dartt II, a U.S. Naval Officer, and the late Helene W. Justis of Stowe, Vermont.
He was a graduate of The Sterling School in Craftsbury Common, Vermont, and attended Paul Smith's College in Paul Smiths, New York.
Bob spend most of his life in Stowe, Vt., where for many years he owned and operated, with his mother, the former Sans Souci Lodge in Stowe, one of the old-fashioned sing around the fireplace ski lodges once the mainstay of early New England ski areas.
Later in life Bob owned and operated The Abbey II restaurant in Morrisville, Vt., He also worked as a security guard at the former IBM semi-conductor manufacturing plant in Essex Junction Vermont.
Bob was married to the late Arlene Dartt and was an advent skier before moving to Arkansas in 2004. He had a love of music and dogs. Bob raised and showed more than 49 Lhasa Apsos.
He is survived by one stepbrother Robert Y. Justis of Telluride, Colo. Robert is preceded in death by his parents, wife and beloved poodle, Sally, who was his companion.
No services are schedule at this time. Cremation arrangements by Nelson Funeral Service. Online condolences may be sent to the family at nelsonfuneral.com. © Nelson Funeral Service, Inc. 2019