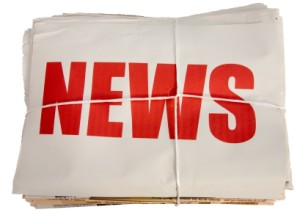 Mayor Butch Berry told Eureka Springs City Council Monday he had learned state law requires council to set proposed rates for a sewer increase as a springboard for discussion before it can establish the date for a public hearing. Berry said the city needs to increase revenue from water and sewer sales a minimum of $387,301 annually to meet obligations required by the bond covenant.
Berry presented two options. He and Finance Director Lonnie Clark explained the city uses a tiered system to determine what a customer pays for water and sewer usage. There are 1885 accounts, and a customer who uses up to 2000 gallons of water pays $11.20 per thousand gallons. This is considered Tier 1, and applies to 42 percent of customers. Customers who use between 2001-8000 gallons would pay $4.29 per thousand gallons, Tier 2, which comprises 45 percent of customers. A Tier 3 customer, or the remaining 13 percent who uses 8001 gallons or more, pays $5.74 per thousand gallons.
The first scenario Berry presented would be to increase water and sewer rates 30 percent across the board. A Tier 1 customer that pays for both water and sewer would experience a monthly increase of $6.21; for a Tier 2 customer the monthly increase would be $15.39; a Tier 3 customer would experience a monthly increase of $781.95.
Berry explained a second scenario would be applying a Bond Service Fee that would result in a net monthly increase across the tiers of $5, $20 and $55.
Meeting the bond covenant by raising only sewer rates would require a 67.36 percent increase to sewer customers.
Alderman Kristi Kendrick said sewer rates were not increased enough in Scenario 1, and stated the figures derived from applying a bond service fee were not equitable.
Alderman David Mitchell commented Scenario 2 looked closer to being fair and equitable, especially for Tier 1 users, which would include almost all residences. Alderman Mickey Schneider added most small businesses would be in Tier 1 as well. She pointed out there are also seasonal variations to what the city can expect in revenue.
Schneider said Eureka Springs is a tourist town, and she did not want to pay exorbitant rates because visitors come here and take hour-long showers. She contended the increases according to Scenario 2 would be acceptable to users, and there were still other options for shifting numbers around to achieve the goal.
Mitchell returned to discussing setting a rate structure so council could set a date for a public hearing, and moved to accept Scenario 2 for the purpose of holding the public hearing.
Kendrick reminded council it had already voted at the previous meeting to apply a 30 percent increase across the board to water and sewer rates, but Berry stated their vote included allowing council to change the amount if it deemed necessary.
Kendrick stated that according to Arkansas law, council must pass the first reading of an ordinance before holding a public hearing. City Attorney Tim Weaver agreed it appeared council must have a drafted ordinance first so the public can know what council intends to do.
Schneider insisted the process should be to get public input before any ordinance, but it was the process – what to do first and why – that snagged progress as aldermen sorted through particulars. Mitchell eventually withdrew his motion and made one for council to hold a public meeting at the Auditorium March 29 at 6 p.m. to discuss rate increases. Vote to approve that was unanimous.
Property refinancing an option
Berry presented a proposed resolution for refinancing the existing Police Department property loan for the purpose of financing three money-saving projects at the sewer facility: creating a chemical testing lab, constructing a bulk chemical storage facility and purchasing a generator to power the plant during peak usage times. Public Works Director Dwayne Allen had stated these projects would pay for themselves fairly quickly and begin to bolster the finances of the city.
In addition, the refinancing would be at a lower interest rate, so there would also be a cash flow savings.
After council agreed to a slight amendment, Resolution 706 was approved unanimously, and Berry will bring council information on bids.