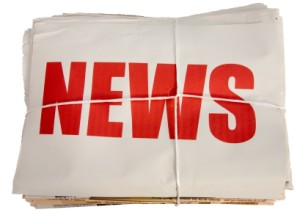 Joe Gunnels applied for renewal of his group tour franchise at Monday's city council meeting, disagreeing with reports he has not been promoting group tour sales. He said group travel numbers in Eureka Springs might be down a bit, but numbers are down in Branson also, and he expects resurgence in the next few years.
He said his individual ridership has outpaced group sales, but from the individual tours, Gunnels said he gets wonderful testimonials. Those individuals go back home and tell their churches and civic groups and come back to town with a group.
Alderman Terry McClung mentioned to Gunnels they are having the conversation because Transit Director Ken Smith noted Gunnels was not bringing in as many groups as expected. As for the individual tours, Smith said he could handle those.
"For twenty-four years, I have been the constant," Gunnels replied. He referred to online testimonials about his tours, and expressed dismay the city was considering taking away his franchise.
Smith pointed out there will be 52 group tours in 2017 compared to 51 in 2016. Also, individual ridership in 2017 equals 8,712 whereas there have been 789 group tour riders on the trams.
The franchise calls for income from the tours to be split 65 percent for the city and 35 percent for the franchisee. "I can do individuals for less than thirty-five percent," Smith said, and added he would like to increase bus traffic in town by offering any group that comes to town a tram tour.
Gunnels' 35 percent equals about $4000 per month for most of the year. He said if the franchise were not renewed, he would continue to promote group tours because that is what he has done all these years. He said he would buy a tram and continue his business thereby making his business a competitor with the city.
Alderman Kristi Kendrick told Gunnels she thought some responses on the application were too sparse, as though he did not take the application seriously, adding that his application did not inspire confidence. Alderman Bob Thomas noted, however, Gunnels' applications met the criteria for 20 years so far.
McClung reminded council they did not need to make a decision until December. City Clerk/Treasurer Ann Armstrong said Gunnels' franchise was approved in November 2015, and Kendrick asked Gunnels to submit an amended application before their vote.