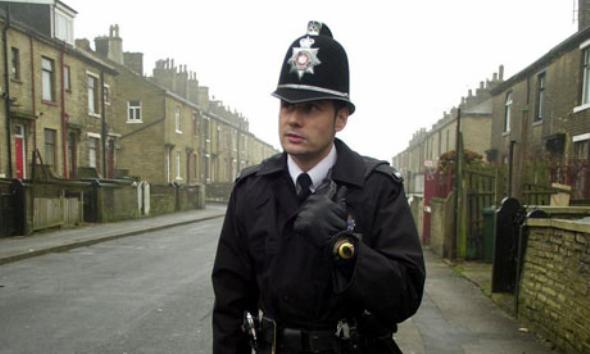 March 14
10:57 a.m. – Two dogs ran amok toward the west side of town. Animal Control checked the area and spoke with the owner of the animals.
12:50 p.m. – A soon-to-be ex-husband asked for a constable to stand by while he served his soon-to-be ex-wife with custody papers. Constable complied. Everything went smoothly.
2:32 p.m. – There was a minor two-vehicle accident downtown.
3:55 p.m. – Central Dispatch informed ESPD a woman on North Main had asked for assistance. Constable went to the area, but she was nowhere to be found.
4:38 p.m. – A concerned sister told ESPD she was expecting her brother, who was driving a moving truck from Austin, several hours ago. Authorities searched for and located the brother.
5:15 p.m. – A couple at a motel were quarreling, and the manager called for a constable. Neither disputant would explain what had happened, but the manager made it clear the male was not allowed back on the property.
8:30 p.m. – An ex-wife claimed her ex-husband had taken her vehicle from a parking lot earlier in the day. Constable took down the details.
9:36 p.m. – Resident in the neighborhoods east of downtown reported a disturbance at the neighbor's house. Constables responded and arrested an individual on a warrant out of Berryville.
10:48 p.m. – Front desk clerk at a motel called for a constable because guests would not keep the noise down. Constable advised the group to cooperate or they would have to leave.
March 15
12:48 a.m. – The same motel clerk called again because a group was being loud again and allegedly smoking weed in the parking lot. Constables responded and kept watch.
4:19 a.m. – Hotel staff reported a problem with an inebriated employee. Constable found the employee and encouraged him to skedaddle.
March 16
9:02 a.m. – Observant person downtown noticed meters were at zero but cars were in the spaces. Constable went to the scene and issued citations.
1:49 p.m. – Concerned caller asked for a welfare check on an elderly person she had not heard from since November. Constable found the person in question doing well.
March 17
3:40 a.m. – In the north part of town, a motorist drove off a road and into a tree. She said she was unhurt and admitted it was her fault. She asked if she could wait until daylight to call a tow truck. Constable determined it would be okay since the vehicle was off the roadway.
10:52 a.m. – Concerned witness saw two individuals on a balcony along Main Street trying to pry open windows. Witness claimed the two had gained entry through a door. Constable discovered the two were workers cleaning out the building.
1:05 p.m. – Individual turned herself in on a warrant for theft of property.
1:15 p.m. – Father filed a report regarding someone backing into his son's vehicle.
3:18 p.m. – Traffic stop resulted in the arrest of the driver for driving on a suspended license.
10:22 p.m. – There was a domestic dispute at a motel. Constables arrested one person for third degree domestic battery.
March 18
3:20 p.m. – Female came to the station to report her estranged husband had beat her up.
4:06 p.m. – Constables responded to a residence to take a report about a person texting the resident about killing a woman.
4:50 p.m. – Items previously reported as stolen were found at a location just east of downtown. Constables recovered the plunder and returned it to its owner.
9:43 p.m. – Individual reported a theft from a vehicle parked in a lot.
11:02 p.m. – Worried observer reported a verbal skirmish in a parking lot downtown. The couple in question left the scene, and constables did not encounter their vehicle.
11:26 p.m. – Person at a bar downtown claimed he was attacked by two others at the bar.
March 19
2:26 a.m. – In an empty lot near downtown, two males were arguing loudly. Constable caught up with one of them for a report. The other one had already left the scene.
4:29 a.m. – ESH asked for a constable to take a report on an assault as a result of a domestic disturbance.
10 a.m. – Employee accidentally set off an alarm while opening the business.
11:19 a.m. – Someone vandalized the bird feeder at a spring garden.
11:38 a.m. – Rocks on a flat bed truck heading east on US 62 would fall off as the truck rounded curves. Constable stopped the driver and advised him to cover or contain his load.
1:40 p.m. – One vehicle rear-ended another on US 62. No injuries.
5:32 p.m. – Concerned motorist reported an erratic driver going all over the road on its way toward town from the south. Constables never encountered the vehicle.
8:08 p.m. – Another quarrelsome couple at a motel drew the attention of constables. One person fled before constables arrived.
March 20
2:21 a.m. – Concerned individual told ESPD she suspected an unwelcome male was in her house, and she asked constables to clear the house. Constables complied and found not just one but three males in the home. They were advised to leave and stay off the property.
3:59 p.m. – Patron would not leave a convenience store when asked by the manager, so constables got a call. The unwanted patron had already left, but the manager knew where he was staying. Constables confronted the former patron there and told him he was not to return to the convenience store property.
4:35 p.m. – CCSO passed along to ESPD that a male was hit by a vehicle on a street just off Main Street. Witness told the constable and EMS the person was actually hit by his own vehicle while push-starting it. The vehicle also rolled into another vehicle, but it started in the process, so the individual jumped in a drove away. Constable gathered information for a report.
8:20 p.m. – Ex-girlfriend told ESPD her ex-boyfriend had been harassing her earlier in the day and he was at it again. Constables went to the scene, but the harasser was gone. Complainant was advised constables will patrol the area but she should call if the ex returns.
11:24 p.m. – Individual was arrested on a warrant for possession of a controlled substance and possession of drug paraphernalia.