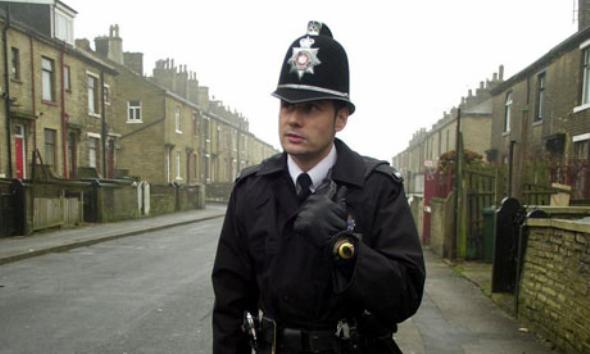 January 30
9:40 p.m. – Unattended dog ran loose in a neighborhood, but the constable never encountered it.
January 31
11:40 a.m. – Person just east of downtown accidentally called 911.
3:54 p.m. – Constable intervened is a verbal disturbance involving a juvenile female.
7:55 p.m. – Constable waited at the southern city limits to assist Madison County SO in a vehicle pursuit headed north on Hwy. 23, but pursuit ended outside city limits.
February 1
12:49 p.m. – Employees at a store detained a shoplifting suspect. Constable arrested the person for shoplifting and on a warrant out of Springdale for failure to pay fines.
1:57 p.m. – Restaurant manager reported receiving harassing communications from a former customer.
February 2
4:46 p.m. – Witnesses downtown reported an inebriated male racking a round in a shotgun while pointing it in the air. Constable responded but did not encounter the individual.
5:25 p.m. – On Upper Spring Street, juveniles were throwing tennis balls, some of which almost hit passing vehicles. They were gone when the constable arrived.
February 3
1:48 a.m. – Constable initiated a traffic stop for two vehicles and arrested one driver for DWI, open container, driving on a suspended license and implied consent. The other driver was arrested for DWI, possession of a controlled substance and implied consent. A passenger was arrested for public intoxication and possession of a controlled substance.
4:15 p.m. – Constable was called because of a suspicious vehicle, but he found it checked out okay.
10:54 p.m. – CCSO requested assistance with a traffic stop in town, and a constable complied.
February 4
12:42 a.m. – Traffic stop resulted in the arrest of the driver for DWI#2, driving on a suspended license, speeding and driving left of center.
2:57 a.m. – Constable checked a vehicle behind the courthouse and arrested an individual for DWI, resisting arrest and implied consent.
9:33 a.m. – Staff at a tourist lodging reported a theft.
10:56 a.m. – Alarm company reported a front door alarm at a business in the eastern part of town. Constable found the front unlocked but everything was just fine.
7:14 p.m. – Another front door alarm was triggered in a neighborhood above downtown. Constable found the door unlocked, and the keyholder secured the building and locked the door.
11:03 p.m. – This time the alarm was at a business downtown. Again everything was secure.
February 5
10:42 a.m. – Caller claimed a parked truck blocked a street in a neighborhood, but it was gone when the constable arrived.