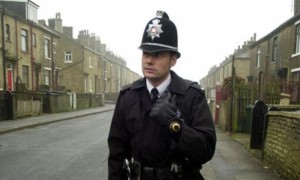 January 22
1:04 p.m. – Parent asked for a welfare check on the daughter. Constable found the daughter doing well.
10:56 p.m. – Staff at a bar reported a suspicious note left by a patron.
11:59 p.m. – Residents in the east side of town suspected someone was in their yard. Constable scoured the area but did not find anyone.
January 23
2:38 a.m. – This time the constable checked a neighborhood in the western part of town for suspicious activity.
4:25 a.m. – Individual at the same address as previous item asked for help but would not say for what. Both constable and EMS responded.
5:53 a.m. – Constables returned to the same address for a possible break-in.
6:43 a.m. – Same address again, this time for a disturbance, but no report.
1:30 p.m. – Concerned observer reported a person stumbling down a street in the north part of town. Constables did not encounter the person.
6:56 p.m. – There was a disturbance in a neighborhood above downtown. Constables spoke to everyone involved.
January 24
10:41 a.m. – Central dispatch reported an open line 911 call emanating from the commercial area of US 62. Constables did not find any problems to report.
12:16 p.m. – Passerby noticed a door open suspiciously. Constables checked the area and closed the door.
1:19 p.m. – Resident on a road just east of downtown reported a vehicle had hit her mailbox. Constables responded and arrested an individual.
11:56 p.m. – Allegedly intoxicated individual accosted a restaurant employee in a bathroom. The other employees were concerned the subject might wait outside and confront them as they went to their vehicles after work. Constables searched the area for the person and waited around for everyone to leave, but never encountered the subject.
January 25
10:22 a.m. – There was a 911 hang-up call from the vicinity of the previous activity. Constable looked around but everything seemed okay.
4:55 p.m. – Witness reported an individual was possibly trying to break into a building on US 62. Constable arrived to discover the person was not trying to enter the building, and there was nothing to report.
5:32 p.m. – Constable responded to a report of an erratic driver on US 62 and was able to initiate a traffic stop and issue a warning to the driver.
January 26
10:50 a.m. – ESPD learned a vehicle had been apparently abandoned in a parking lot on Main Street for two months. Constable determined the vehicle had not been reported stolen, and the property owner could have it towed.
11:37 a.m. – Concerned observer reported the dog next door had broken through an upstairs window and was hanging on the broken glass. Before constables got there, neighbors rescued the dog. The animal's owner came home to take the dog to the vet.
2:44 p.m. – Motorist reported a three-wheeled motorcycle proceeding at a fast clip was passing on the double yellow line on its way toward town from the east. Constables watched for it.
January 27
10:22 p.m. – Constables were called to a downtown bar for a disturbance. One individual was arrested for public intoxication. He also had an outstanding warrant for failure to pay.
January 28
3:41 a.m. – Another disturbance at a different bar and another person arrested for public intoxication.
11:27 a.m. – A caller reported to Central Dispatch a violation of a protection order. Constables responded and arrested one individual for violating a protection order and for an outstanding CCSO warrant.
January 30
12:06 a.m. – Traffic stop resulted in the arrest of the driver for disregarding a stop sign and driving on a suspended license.
4:45 a.m. – Resident in the eastern part of town asked for a constable to check for a possible prowler. Constable complied but did not find a prowler.